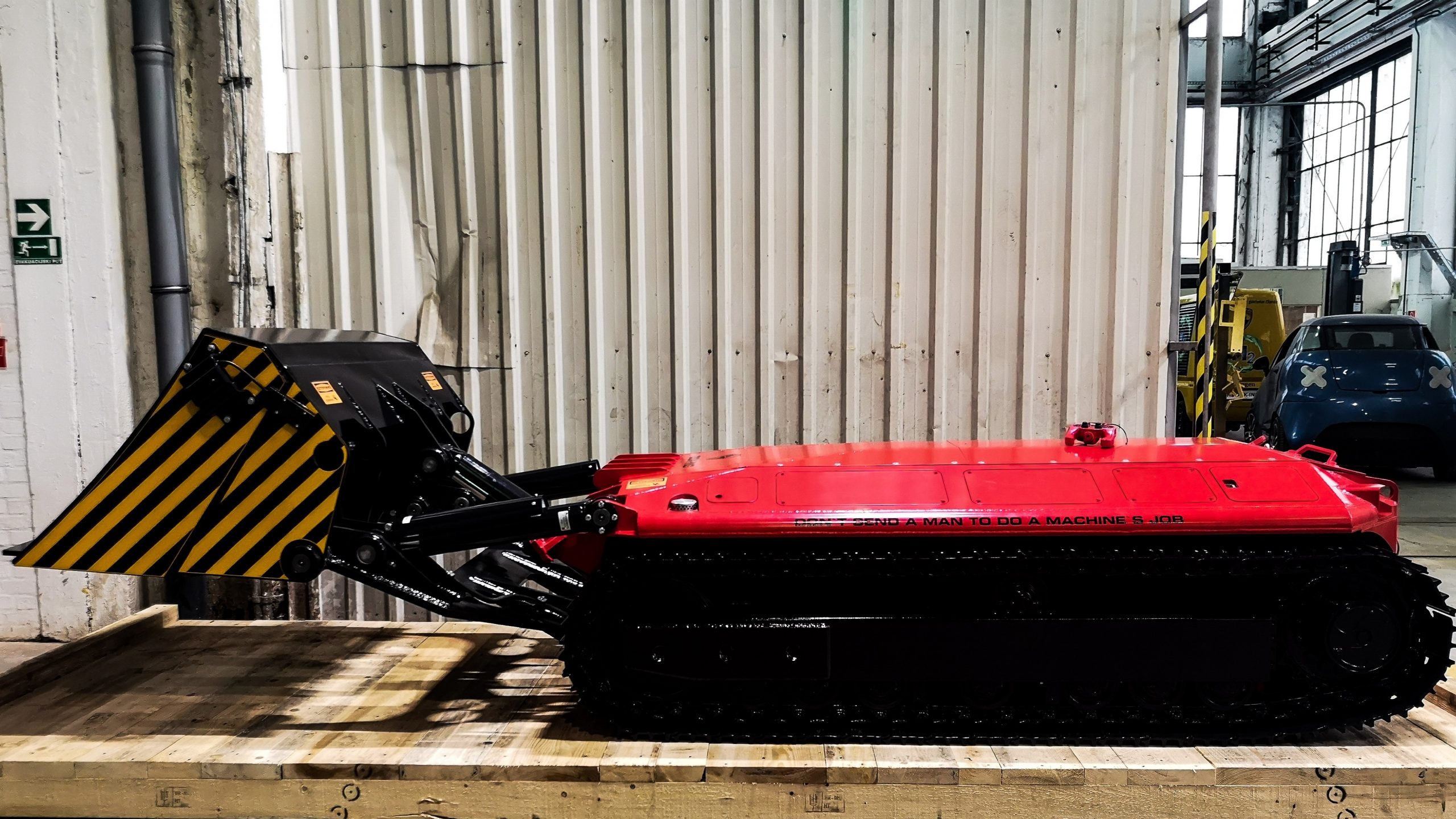 13 Oct 2020

Successful delivery of XLPD Robotic System to the uranium mine in Russia

After successfully completed industrial testing of DOK-ING XLPD Robotic System in the uranium mine of Krasnokamensk, Russia last year, the modified XLPD with bucket tool was bought by the PJSC Priargunsk Mining and Chemical Production Association, based on the conducted public tender's results.

The latest XLPD was successfully dispatched from DOK-ING to the customer, and soon it will be followed by the client's personnel training and XLPD underground industrial testing conducted by the two experienced and skilled DOK-ING instructors.

The previous testing has demonstrated advantage of the XLPD low profile, which becomes particularly noticeable during the operations in narrow reef mines, which tunnel height is up to 1,8 m. Since the width of uranium veins is very tight, the application of low-profile loader provides significant increased dilution (up to 43%) in narrow bedded ore bodies, ensures higher level personnel safety and makes extraction process more effective and efficient. In addition, the said testing allowed DOK-ING to introduce small, but solid design modifications onto both the XLPD Prime Mover and its bucket tool improving general XLPD performance and tool's loading capacity.