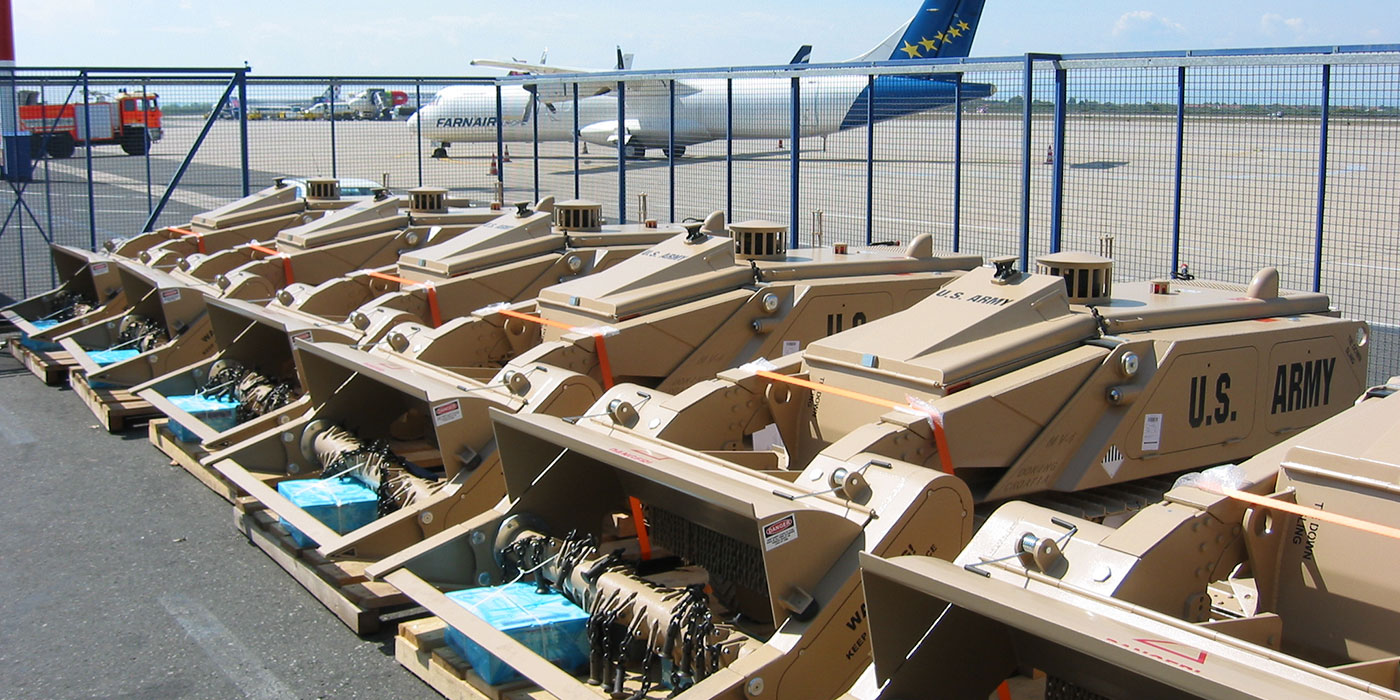 10 Jul 2020

Upgrade of MV-4

What were the challenges the customer faced? Why was it necessary to develop a new machine?

The M160 ROBOTIC MINE FLAIL, a US Army Program of Record (POR) system evolved from the original MV-4B system initially procured by the US Department of Defense (US DoD) in response to requests from the theater. DOK-ING, as the OEM of the system supported the US Department of Defense throughout the establishment of the POR system configuration with all new development efforts required by the customer.

What were the requirements of the customer, what kind of machine did they want to develop for themselves?

The US DoD and DOK-ING set up a dedicated contract for the technical support of the system under which different requirements for mechanical, electronics and software upgrades have been implemented. They all were carried out in accordance with US DoD MIL-STD specific process requirements. Throughout this time DOK-ING provided support and consulting to the US DoD to enable establishment of the POR and fielding of units.

What is the result of the whole process? What kind of machine has been developed?

As a result, the M160 robotic mine flail was a first medium/large robotic system fielded within the US Army!