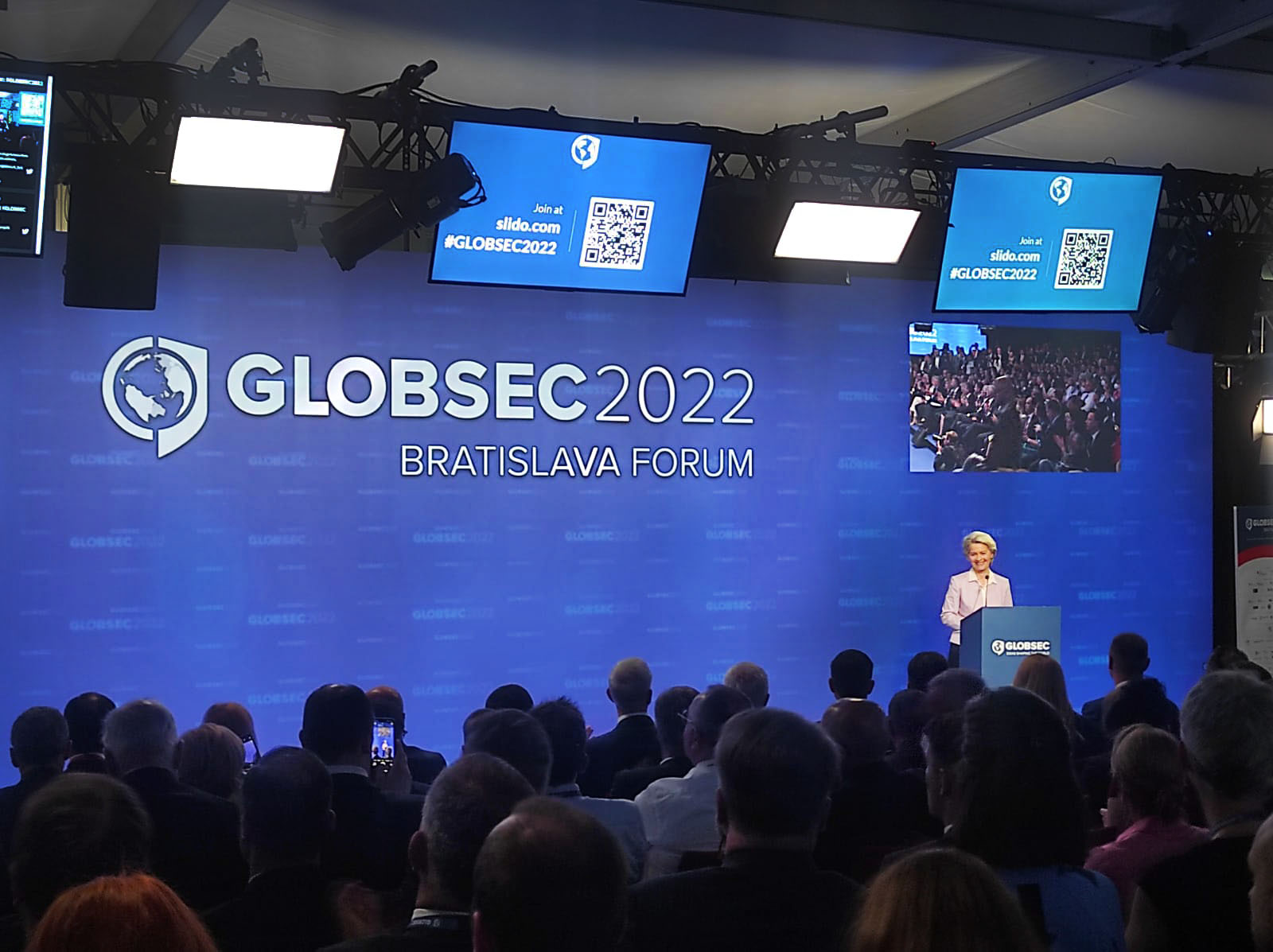 07 Jun 2022

GLOBSEC Bratislava Forum
DOK-ING supports building a competitive European Union through innovation in security and defence 
Zagreb, June 2022 – @GLOBSEC managed to outdo itself with the 17th @GLOBSEC Bratislava Forum where DOK-ING was a proud participant and partner. The three-day event was future-focused, looking beyond the current state of global affairs while addressing the contemporary pressing issues and challenges.
The Forum gathered numerous high-level speakers and panelists, with @Ursula von der Leyens' 🇪🇺 keynote speech once again emphasizing the partnership between the EU and Ukraine and presenting the Rebuild Ukraine initiative and @Volodymyr Zelensky 🇺🇦 address appealing further assistance from the international community. DOK-ING applauds the determination of international stakeholders in supporting Ukraine, especially in restoring its social and economic life and is here to engage whenever needed.
During the @GLOBSEC Bratislava Forum, DOK-ING participated in a series of round tables and panels tackling the need for boosting innovation in the security and defense sector, as well as strategic investments in Europe to strengthen its autonomy, with full NATO support. DOK-ING was excited to have had an opportunity to meet with various stakeholders on the margins of the event – sharing our experience, knowledge, and expertise on the solutions focused on saving human lives.
As an integral part of the EU's defence and security industry, DOK-ING supports the activities that contribute to deepening the dialogues and cooperation and is extremely pleased that DOK-ING is recognized as a partner in this context.