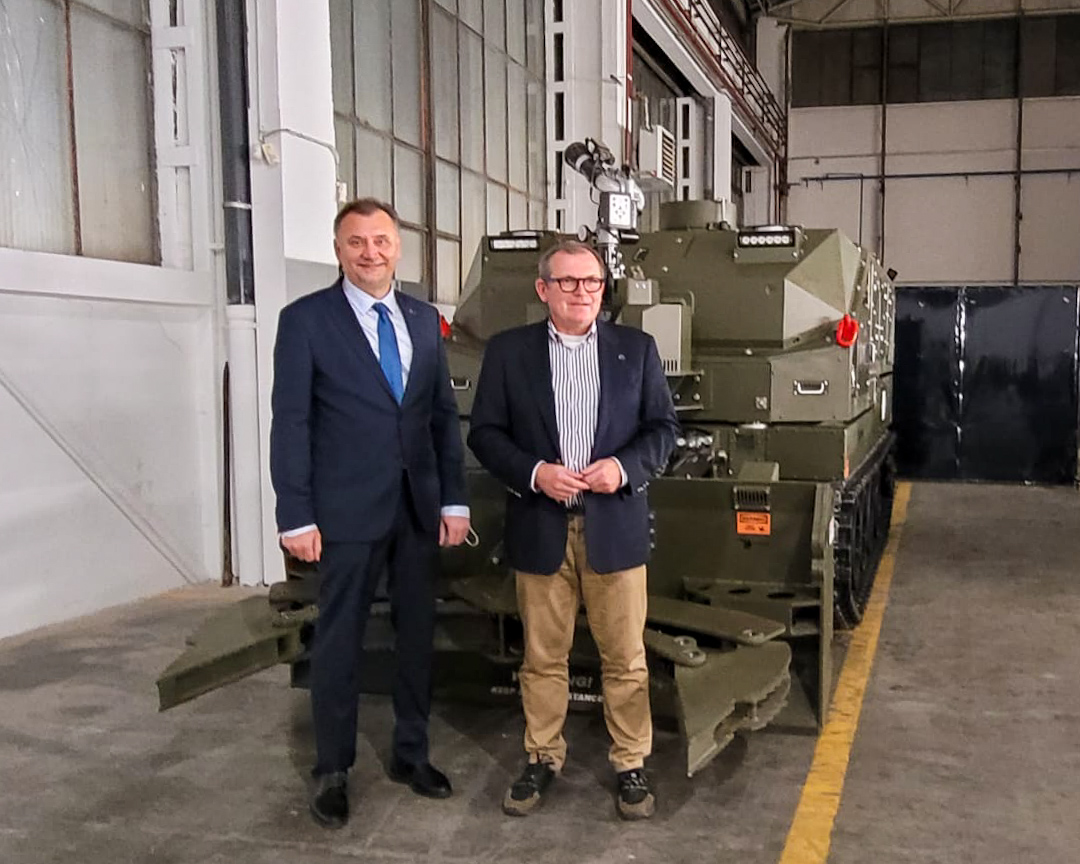 07 Dec 2021

Chief Executive of the European Defence Agency Jiří Šedivý visits DOK-ING

Chief Executive of the European Defence Agency (EDA), Jiří Šedivý, visited DOK-ING last week and met with Marijo Grgurinović, Chief Executive Officer, Domagoj Stunić, Head of Research and Development and Gordan Pešić, Business Development Manager. As part of his inaugural visit, Jiří Šedivý introduced DOK-ING's executives to existing opportunities for industry growth. Mr. Šedivý also visited the Ministry of Defence to discuss the potential of Croatian defence industry and new opportunities for the country to expand its EDA engagement.

Jiří Šedivý became Chief Executive of the EDA in May 2020 and while visiting Croatia he stated: "I am delighted to have had the opportunity to personally present EDA's work and role to Croatia. This visit also allowed me to thank Croatia for its continuous support to the Agency and the different EU defence initiatives, including CARD and PESCO, which are crucial for bringing defence cooperation forward. I believe cooperation remains the best and most effective way of addressing the challenges Europe is facing. There is much potential in defence cooperation and the EDA for Croatia to exploit. I particularly welcome the opportunity to encourage Croatian authorities to benefit further from collaborative opportunities in defence, especially using the Agency to their full potential."

DOK-ING is proudly participating in EDA's project "Chemical, Biological, Radiological Nuclear Surveillance as Service" (CBRN SaaS) as a part of the PESCO project and is developing a technical demonstrator of an operational plugin module in cooperation with 11 industry members from the European Union. The Chief Executive Jiří Šedivý emphasized EDA's positive expectations that will help finance and support countries that are EDA's members in their collaboration and advanced defence technologies production.