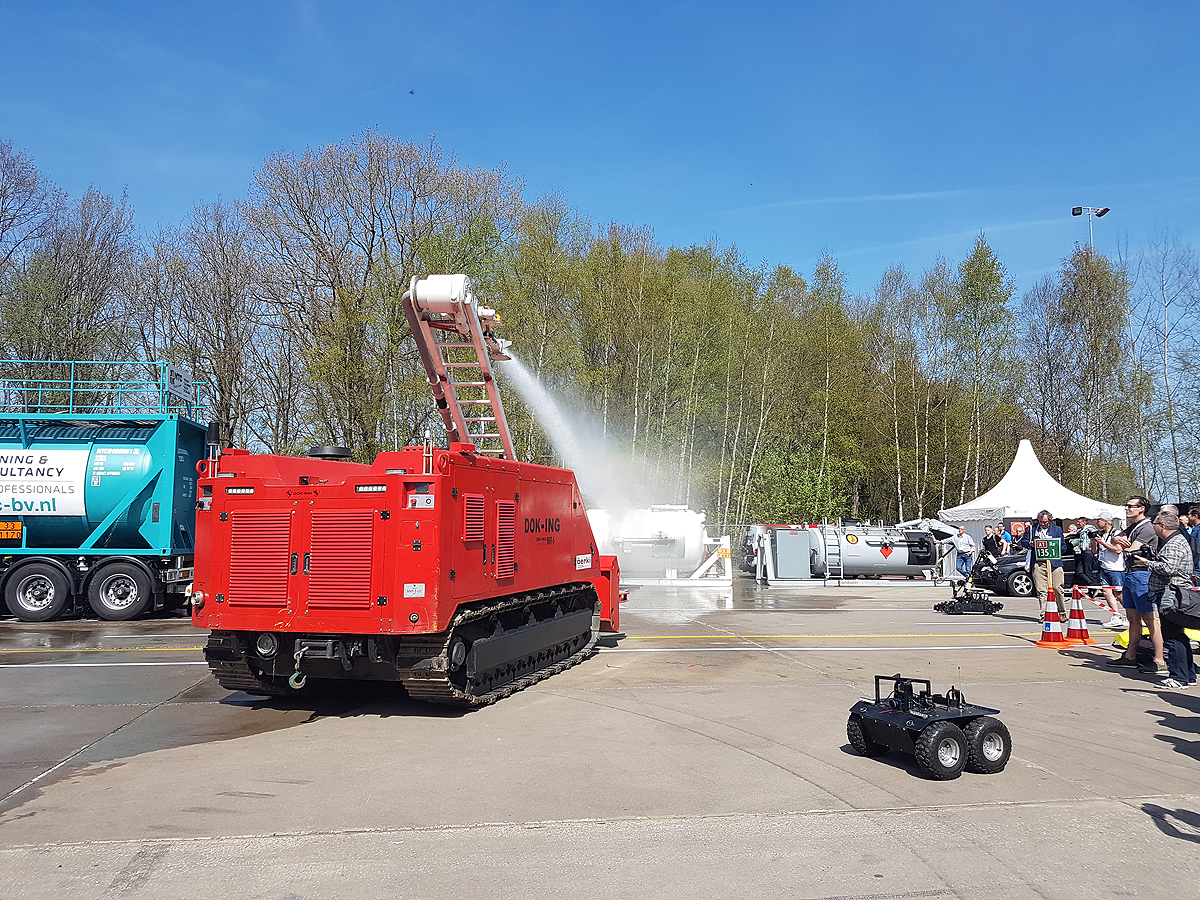 27 Apr 2018

DOK-ING at eRIC, the Netherlands

DOK-ING joined a remarkable number of participants of the eRIC, the International Expo disaster control, incident management & crisis management 2018, held at Twenthe airfield, April 18 & 19.

The Expo was the meeting place for product and service providers, operational relief workers and industry organizations trying to create solutions to emerging threats. eRIC provided an interactive real-life stage to showcase and demonstrate product innovation where DOK-ING successfully demonstrated MVF-5, the advanced emergency response robotic system among other technologies available at the show.