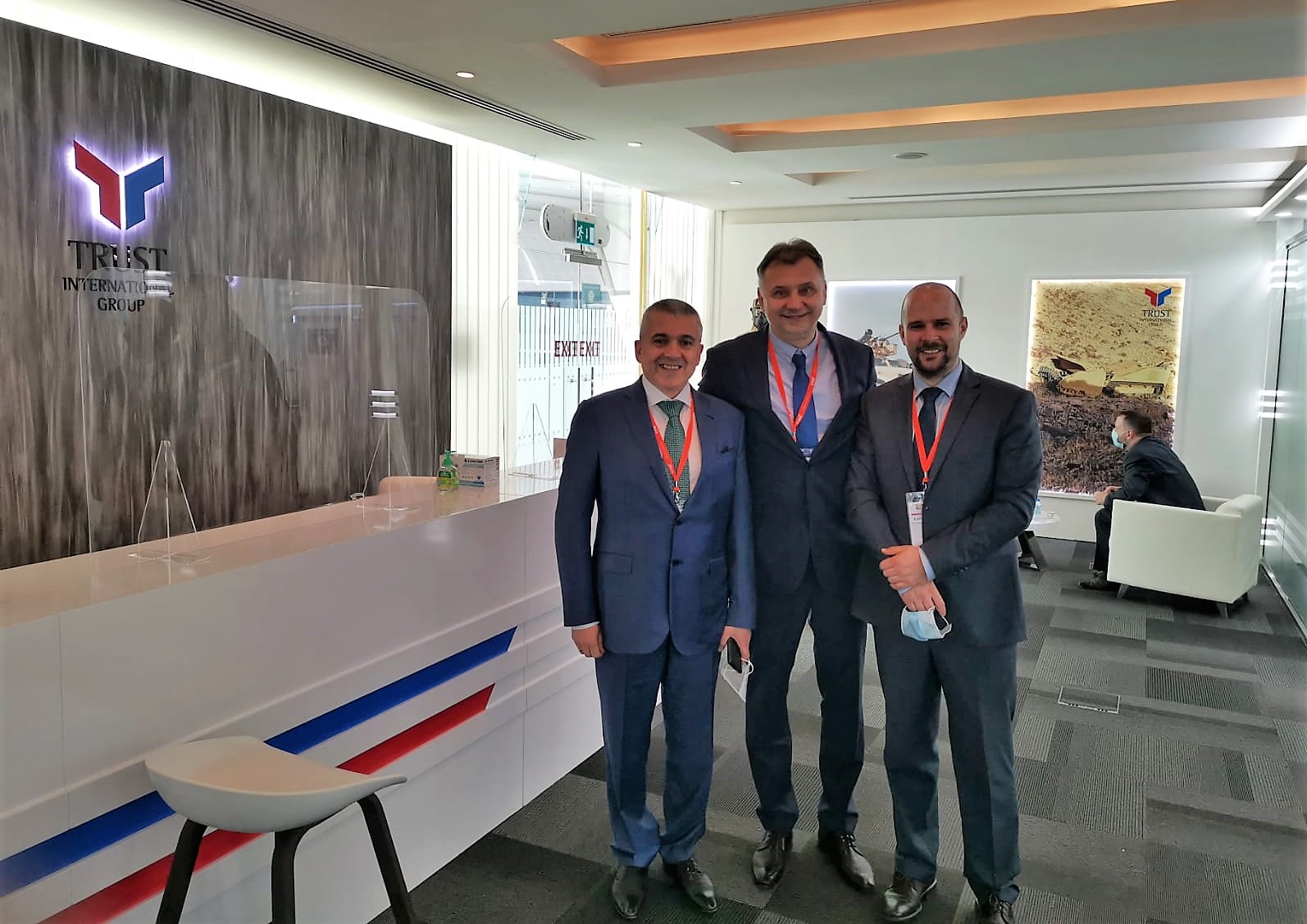 09 Mar 2021

DOK-ING at the IDEX exhibition in the United Arab Emirates

DOK-ING participated at the International Defence Exhibition & Conference exhibition that took place from 21 to 25 February 2021 in Abu Dhabi National Exhibition Centre in the United Arab Emirates. It was the first global military event of this type that took place since the beginning of the pandemic. At IDEX, DOK-ING was represented by CEO Marijo Grgurinović, Area Sales and Marketing Director Mislav Manda and Chief Technical Advisor Konstantin Darmaniyan.

IDEX is the largest military exhibition in the area of the Arabian Peninsula and the Middle East. The exhibition was visited by 62,445 people, and it included 59 countries with a total of 900 exhibitors. This year's exhibition was focused on the following topics: cyber security, research and development, defense supply chains, artificial intelligence and 4.0 industrial revolution.

The organization of the exhibition was at a very high level with strict epidemiological measures such as thermal scanners at all entrances, frequent testing for COVID-19 and massive disinfection of the space and people coming to the exhibition space.

DOK-ING presented its latest projects in development designed for defence purposes, which launch is expected to be during this year.