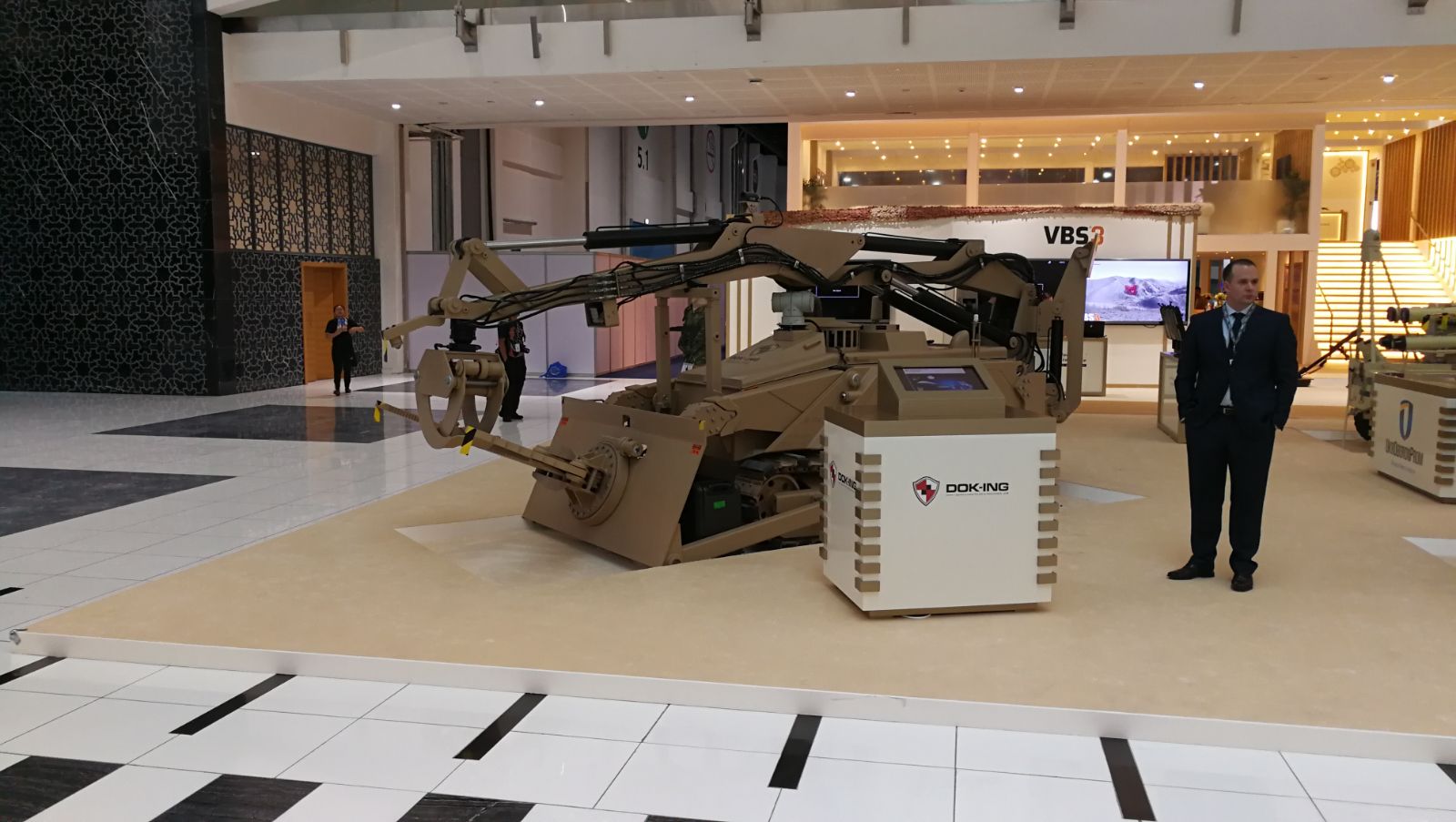 28 Feb 2018

DOK-ING at UMEX 2018 Abu Dhabi

At UMEX 2018 DOK-ING has showcased for the first time one of the most recognized and sold product, a leader in its category – MV-4, the Multi-Mission EOD Robotic System.

The Unmanned Systems Exhibition and Conference 2018 has provided a professional platform for manufacturers to meet opeartors and establish business relationship while promoting the ecological, environmental, civil and humanitarian benefits of unamnnes systems.

Although not as large as more popular IDEX (also held biennially in Abu Dhabi), UMEX had the advantage of being specifically oriented towards unmanned systems that are the latest trend, either in civil or military activities and missions. Thus, DOK-ING's unmanned system has been recognized as an interesting solution for a number of different missions, counter EOD and combat engineering tasks.