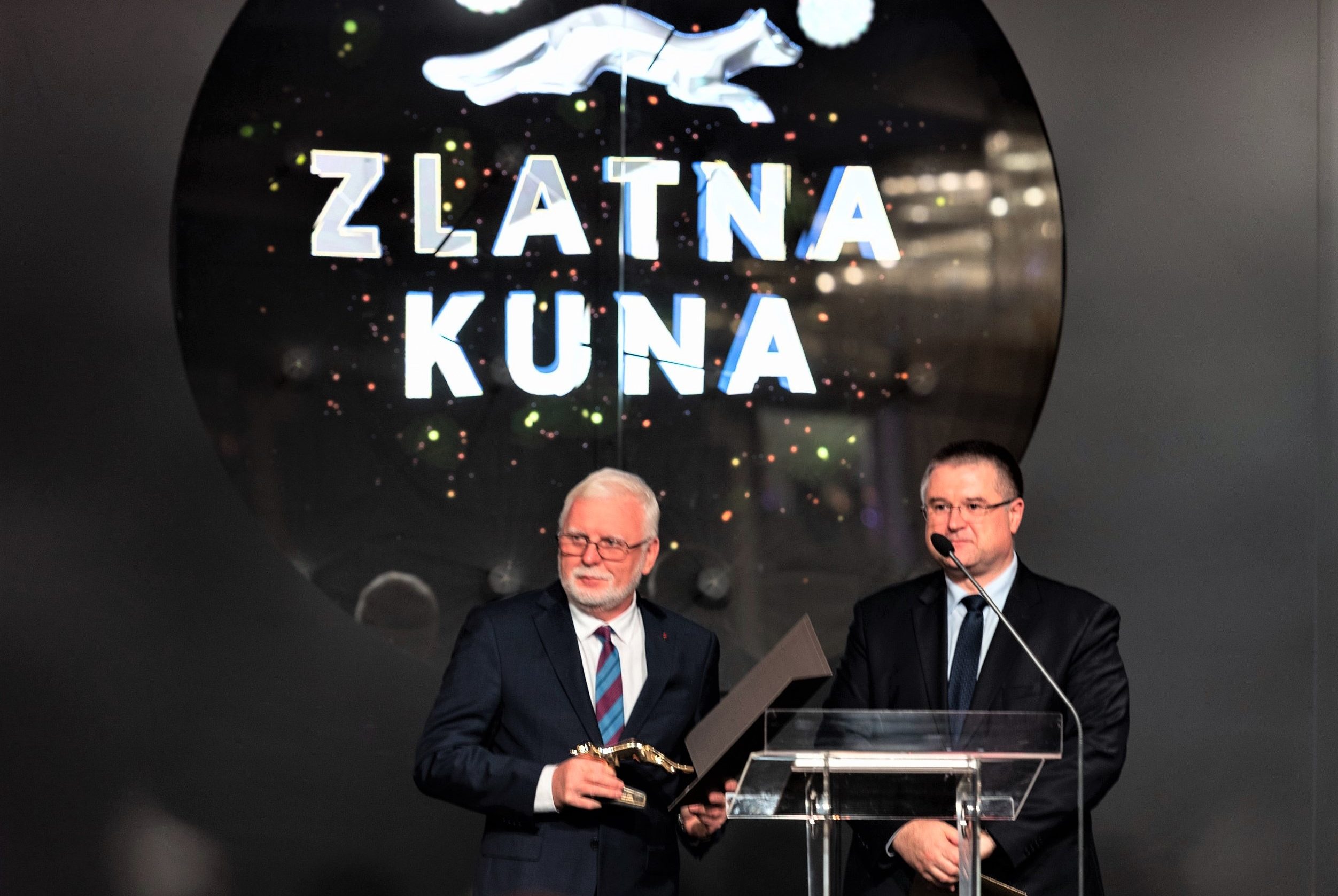 11 Nov 2021

DOK-ING awarded the prestigious "Zlatna kuna" for innovation

DOK-ING was awarded the "Zlatna kuna" accolades at the annual ceremony organized by the Croatian Chamber of Economy. The prestigious "Zlatna kuna" award for innovative excellence was received by Mr. Vjekoslav Majetić, founder and owner of DOK-ING whose true vision can be measured by numerous ingenious projects he developed through 30 years in business.

Croatian Chamber of Economy annually awards the most successful companies in Croatia for their hard work, dedication to improvement and measurable business results. 2020 was particularly challenging due to the pandemic but this award highlighted how time of crisis represents the best time to be innovative and open-minded. Croatian Chamber of Economy recognized DOK-ING as a trendsetter of the industry as well as the international market leader and awarded its high-tech capabilities and know-how.

Besides DOK-ING, the awards went to Privredna banka Zagreb, Croatia osiguranje, HS Produkt, GT Trade, Jadran Galenski laboratorij and Hrvatski zavod za zapošljavanje (Croatian Employment Service).