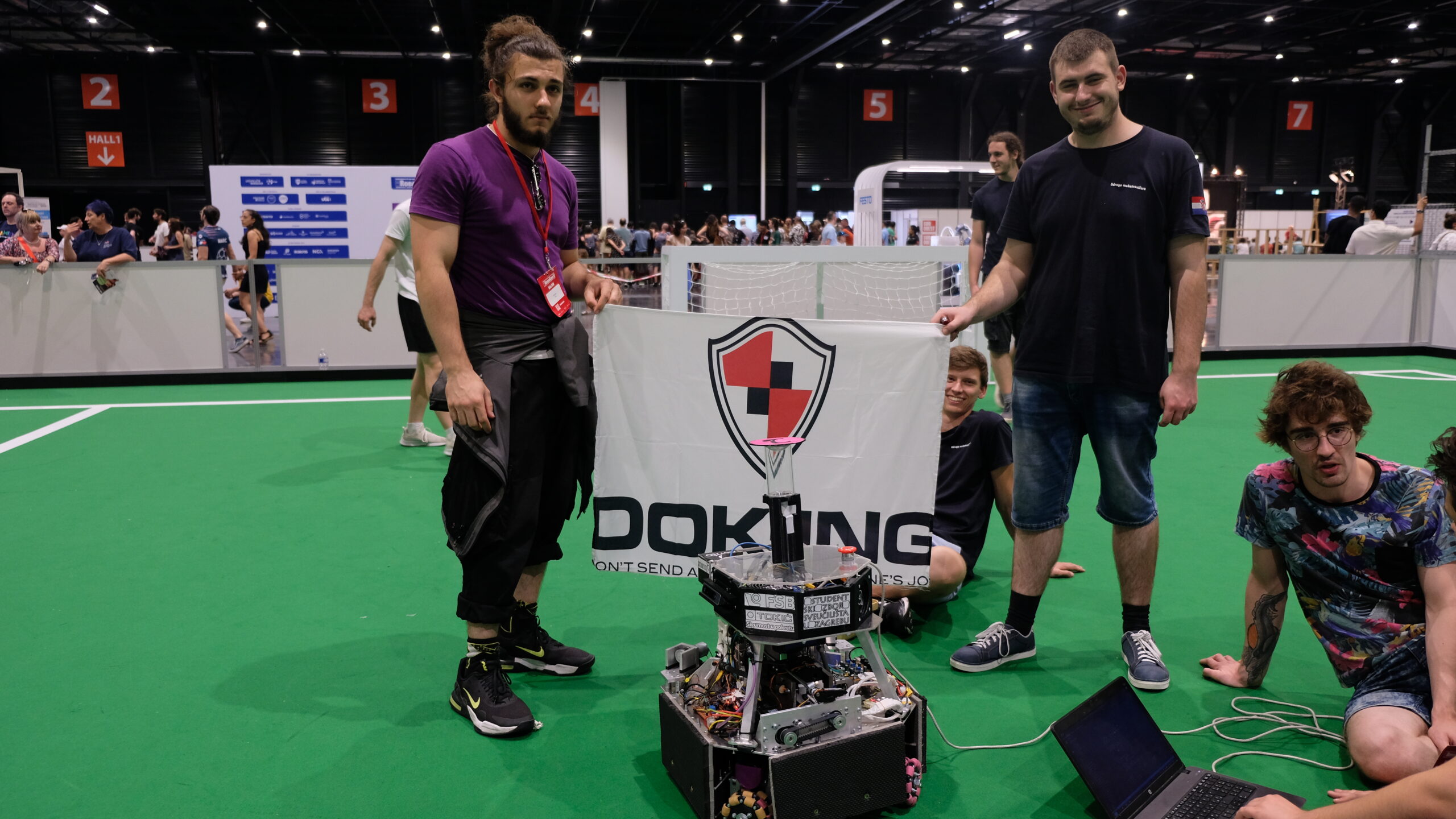 10 Oct 2023

The Association of Mechatronics Took 2nd place at Bordeaux RoboCup 2023 
DOK-ING AS GOLD SPONSOR EXTREMELY ENCOURAGES STUDENTS IN INNOVATIONS
France, July 2023. – DOK-ING was a proud sponsor of the Association of Mechatronics who won the prestigious 2nd place in the Ambition Challenge, in the Middle-Size League Soccer category at Bordeaux RoboCup 2023 in France.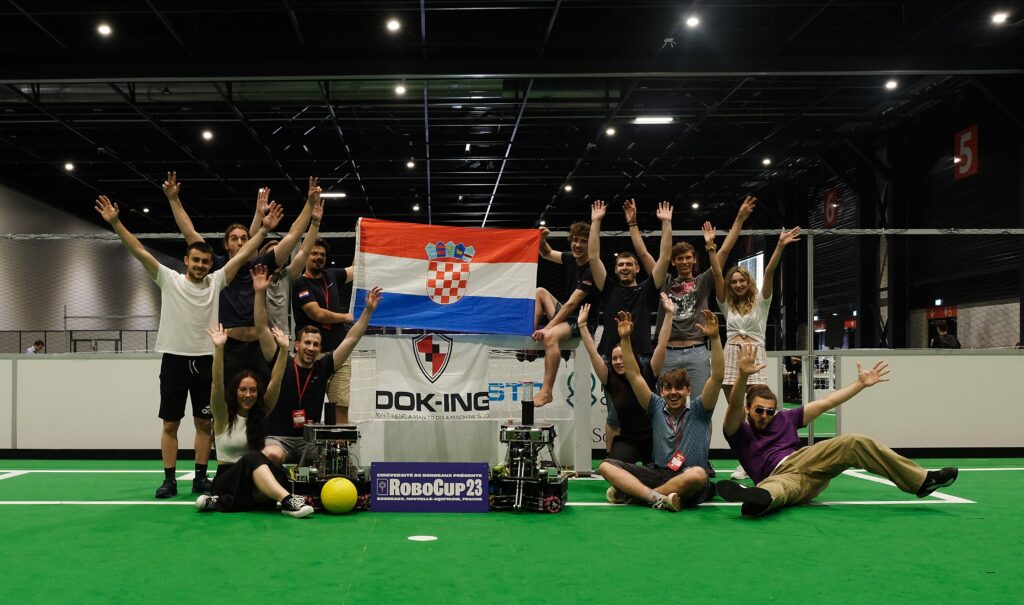 For the whole past year, the students from the Faculty of Mechanical Engineering and Naval Architecture put huge effort into making a prototype of the robot which represented them in the RoboCup challenge. In the Ambition Challenge category, robots compete in 2 vs 2 soccer, unlike the standard MSL category where the game is 5 vs 5. 
The students from the Association of Mechatronics stated: "Special thanks go to our gold sponsor @dok__ing 🌟 whose support and belief in us not only made the journey easier, but were key to our success. 🤝 Thank you once again!"
Motivated students, with their enthusiasm, hard work and persistence, once again confirmed that Croatia is right at the top of Europe in terms of knowledge in robotics. This is witnessed by DOK-ING, the proud gold sponsor of the most successful domestic competitors and a leading company with expertise in the field of robotic and autonomous systems and equipment for special purposes. DOK-ING believes that in this way the company contributes to increasing competitiveness in the technological market and to the improvement of innovative scientific fields in Croatia and beyond.
ABOUT DOK-ING:
DOK-ING is an engineering powerhouse of heavy-duty robotics & autonomous systems. The company is an international market leader and has more than 80% of the market share in 40+ countries globally. By integrating its own innovations and new technologies, DOK-ING  develops and manufactures robotic & autonomous systems to protect human lives & property in dull, dirty & dangerous environments, known to responders, primarily in Military Engineering, CBRNe, Emergency Response, Counter-terrorism & Underground Mining. The headquarter is in the Croatian capital Zagreb, and, besides the European office, DOK-ING is incorporated on the following continents: North America, Africa & Asia. In more than 30 years of being in the business, the company has been recognized for changing the industrial landscape with its innovative approach and won many international "doing business and industrial" awards in innovations and technologies.