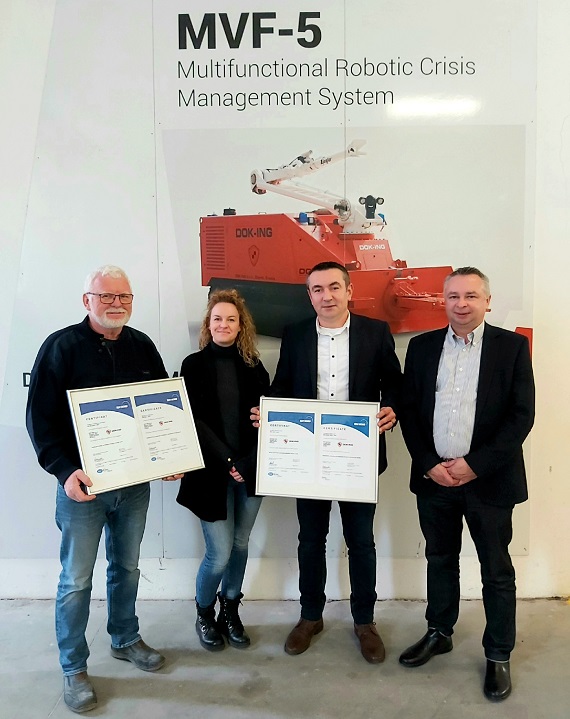 10 Feb 2020

DOK-ING has renewed ISO certificates in quality, environmental protection, occupational safety and energy management

DOK-ING continues to meet strict ISO certification criteria and therefore, the company was granted ISO 9001:2015, ISO 14001:2015, ISO 50001:2011 and BS OHSAS 18001:2007 certifications. The certificates were officially given to members of DOK-ING Supervisory Board, Vjekoslav Majetić and Ana Pešić, while Milan Duvandžija, Head of Quality Management Department, received a special appreciation.

It is notable to mention that the company was given the certificate in quality ISO 9001:2015 for the 1st time in 2005. Since then, the company confirms the implementation of a quality management system in which all processes and procedures are carefully designed and quality-tested according to the international standards. Company's goal is to provide customers with the highest quality solutions, while ensuring responsible energy management, environmental care, improvement of health and safety regulations within the overall business.

The recerfication audit was carried out by the auditors of TÜV NORD Group which has signed more than 120 international accreditations, and is one of the world's leading groups in this area of activity.

The renewed certificated quality level encourages DOK-ING company to perform even better for its customers in more than 40 countries across the globe.