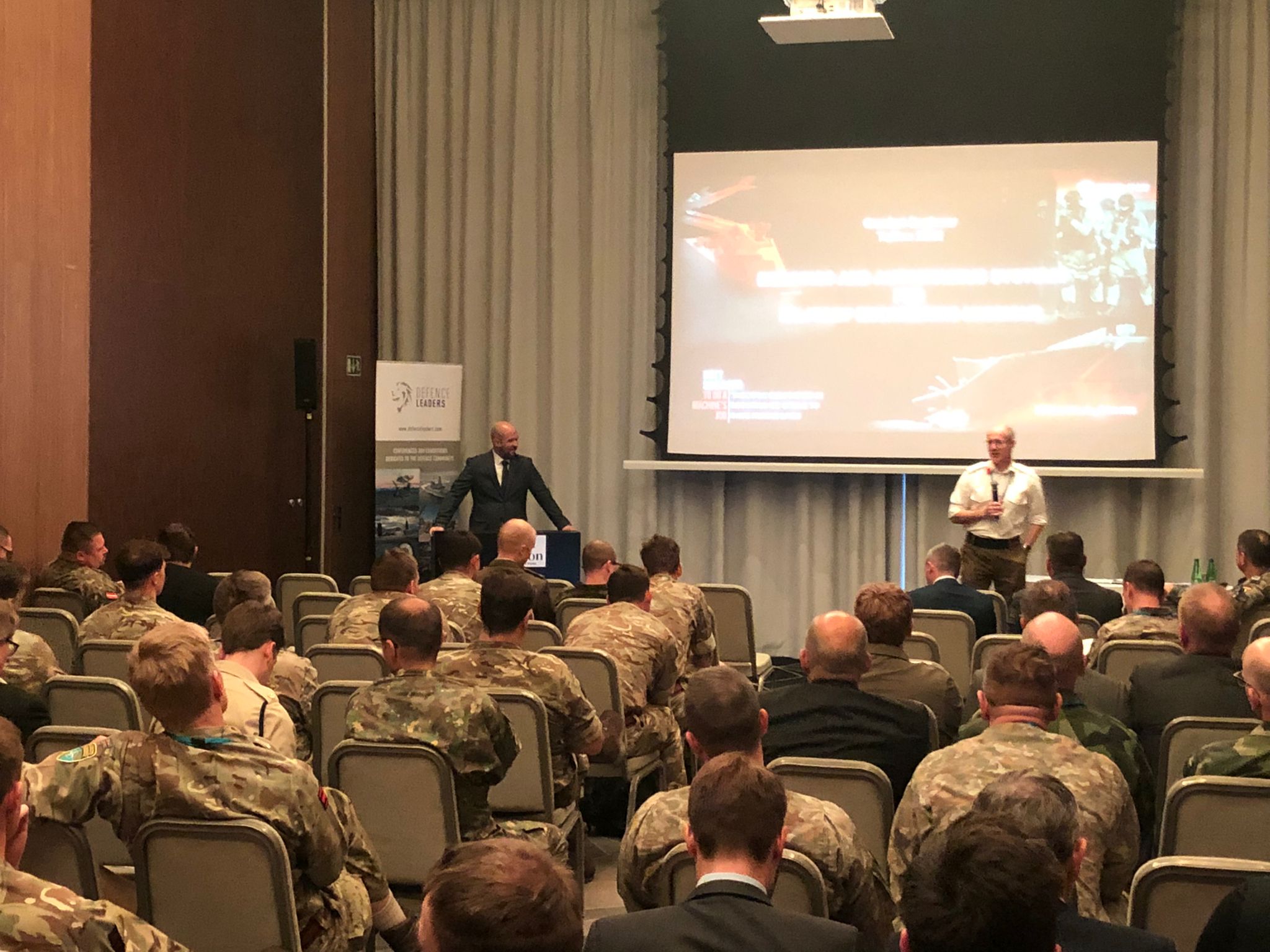 30 Mar 2022

DOK-ING Presented Komodo @Combat Engineer Conference in Tallinn, Estonia

DOK-ING's Sales team presented the latest innovations to the key decision-makers at the Combat Engineer Conference which took place in Tallinn, Estonia in March 2022. 🗺 The conference gathered 400 professionals – both industry and military experts who had the opportunity to network, discuss, learn and shape the future of Military Engineering. Mislav held a presentation on robotic and autonomous systems for Military Engineering missions. The presentation focused on the MV-4 and the vision of the future with the KOMODO platform. 

The combat Engineer's aim was to analyse and address the challenges of military engineering to prepare the warfighter for the future battlefield. Defence Leaders takes a completely customer-centric approach to deliver insightful research into the Defence community and provide a platform for industry members and end-users to network, learn and develop strong partnerships that form the foundations of the Defence community. 

Key highlights for this year's event included bridging, mobility, counter-mobility, camp sustainment, deployable infrastructure, force protection, amphibious engineering, vehicles, future terrain. 

DOK-ING is an engineering powerhouse of heavy-duty robotics & autonomous systems. The company is an international market leader and has more than 70% of the market share in more than 40 countries globally. The headquarter in the Croatian capital is spreading over almost 20,000 m2 and, besides the Zagreb office, DOK-ING is incorporated on the following continents: North America, Europe, Africa & Asia. In more than 30 years of being in the business, the company has been recognized for changing the industrial landscape with its innovative approach and won many international "doing business and industrial" awards in innovations and technologies. In a few words, by integrating its own innovations and new technologies, develops and manufactures robotic and autonomous systems to protect human lives & property in dull dirty and dangerous environments, known to responders, primarily in Military Engineering, CBRNE, Emergency Response & Underground Mining.

The 8th edition of this meeting hosted Former GOC UK Support Command Germany and Former Colonel Commandant of the Royal Engineers, consisting of over NATO and NATO friendly military personnel alongside the leading industry experts to expand on generating the right mix and balance of capabilities to deliver sustainable mobility, counter-mobility and survivability support on the battlefield.