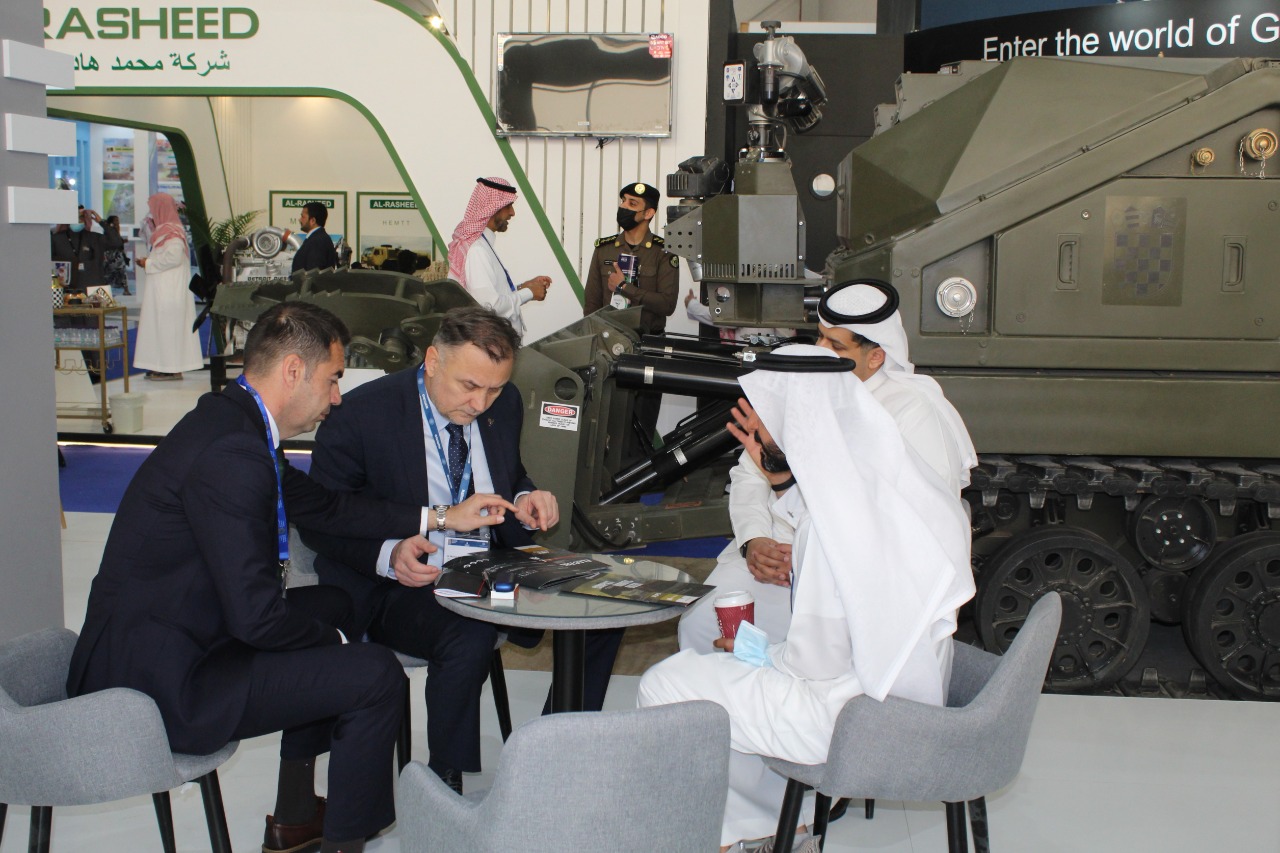 10 Mar 2022

DOK-ING Presented Komodo @World Defense Show in Riyadh, Kingdom of Saudi Arabia

DOK-ING has been busy visiting fairs around the World.  After Germany, the company presented the newest innovations on the World Defense Show in the Kingdom of Saudi Arabia. DOK-ING was among leading global players from the defense industry with exhibitors from 450 companies from 37 countries  presenting defense and security solutions for Land, Air, Sea and Cyberspace. Army, Navy, National Guard of the Kingdom of Saudi Arabia, as well as International visitors from defense and security sector expressed the high interest in DOK-ING's unique Komodo robotic platform for chemical, biological, radiological and nuclear conditions(CBRN).

Apart from Komodo, the Saudis have also expressed interest in the MV-2, a compact robotic system for demining, improvised explosive device removal (C-IED) and other applications in particularly difficult and demanding terrain.

"We were encouraged by the great interest that the hosts, the Saudis, but also the representatives of other countries, showed for Komodo. We also met with representatives of the largest Saudi mining company Ma'aden, who expressed potential interest in our underground mining machines, "said Subeije Kalo, DOK-ING's Sales Director for the Kingdom of Saudi Arabia, who led the delegation to Riyadh.

The fair was organized on more than 800,000 square meters of exhibition space.