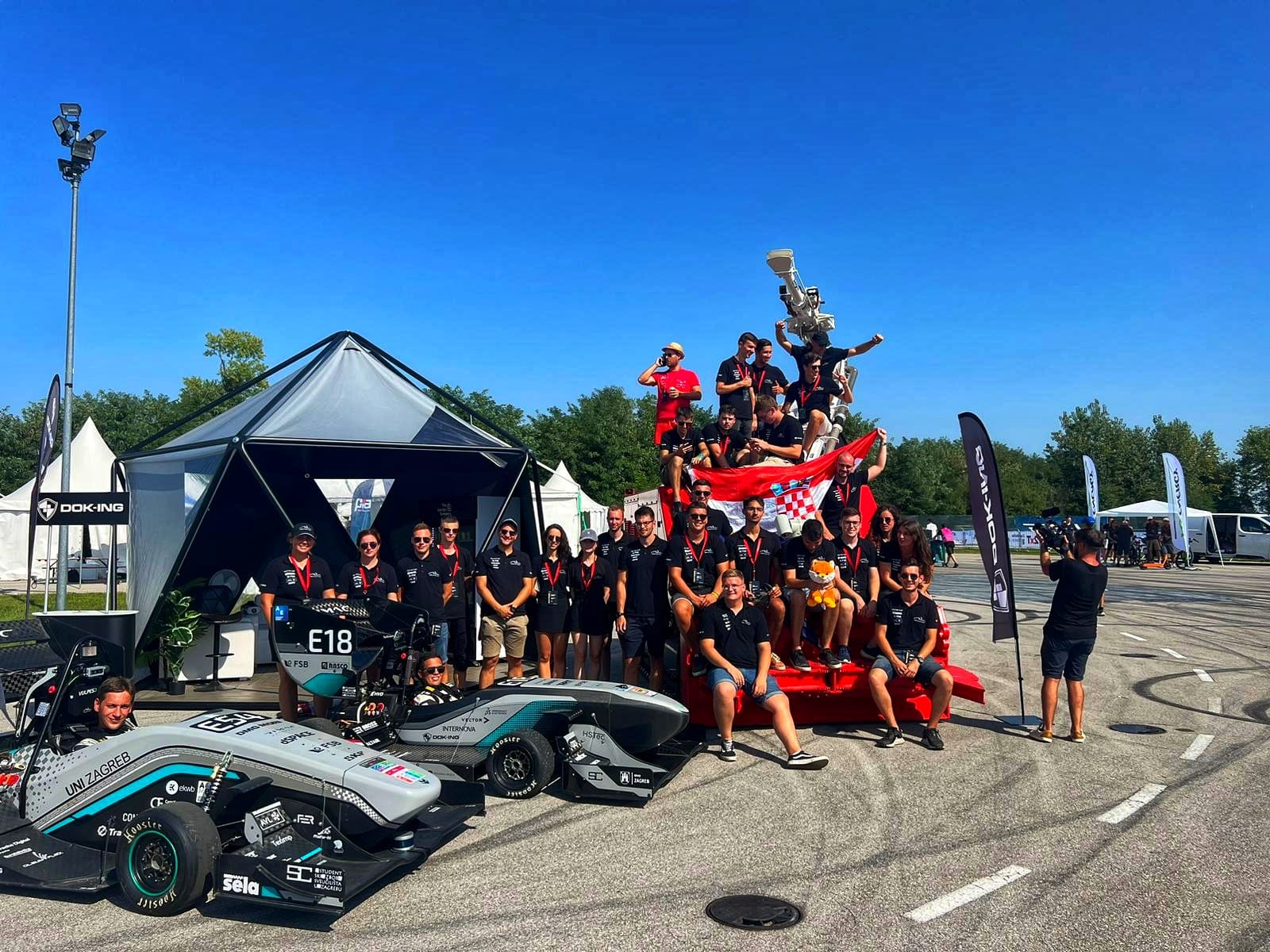 29 Aug 2023

DOK-ING Sponsored the Prestigious Formula Student Alpe Adria (FSAA)
FORMULA STUDENT ALPE ADRIA, A PRESTIGIOUS INTERNATIONAL COMPETITION FOR ENGINEERING STUDENTS WHO DESIGN, CONSTRUCT AND RACE WITH PROTOTYPES OF RACING CARS, GATHERED 1,300 COMPETITORS IN 52 TEAMS FROM 20 COUNTRIES IN CROATIAN MIČEVEC, VELIKA GORICA
Mičevec, Velika Gorica, 2023. –  DOK-ING was the bronze sponsor of the attractive Formula Student Alpe Adria (FSAA) competition which was held at the training ground in Mičevac, Velika Gorica, Croatia from 21st to 26st of August 2023. This sixth edition confirmed the exceptional interest of students all over the world and thus, this year, 52 teams from 20 countries around the world joined.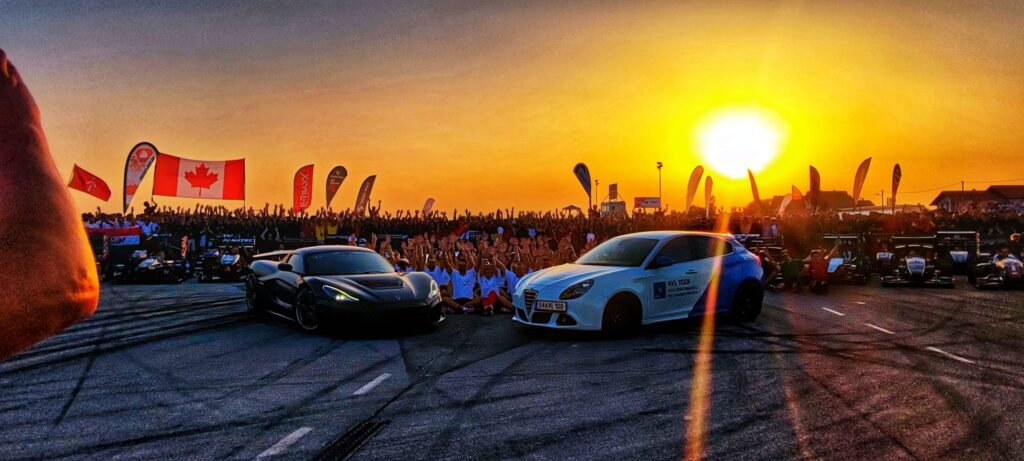 Formula Student competition, as part of the international educational project Formula Student, aims to educate engineering students, develop new technologies, strengthen the STEM field, and network the teams from different smart companies. DOK-ING is proud that members of our team were also judges who had a chance to interactively participate in this competition and provide support in several different segments.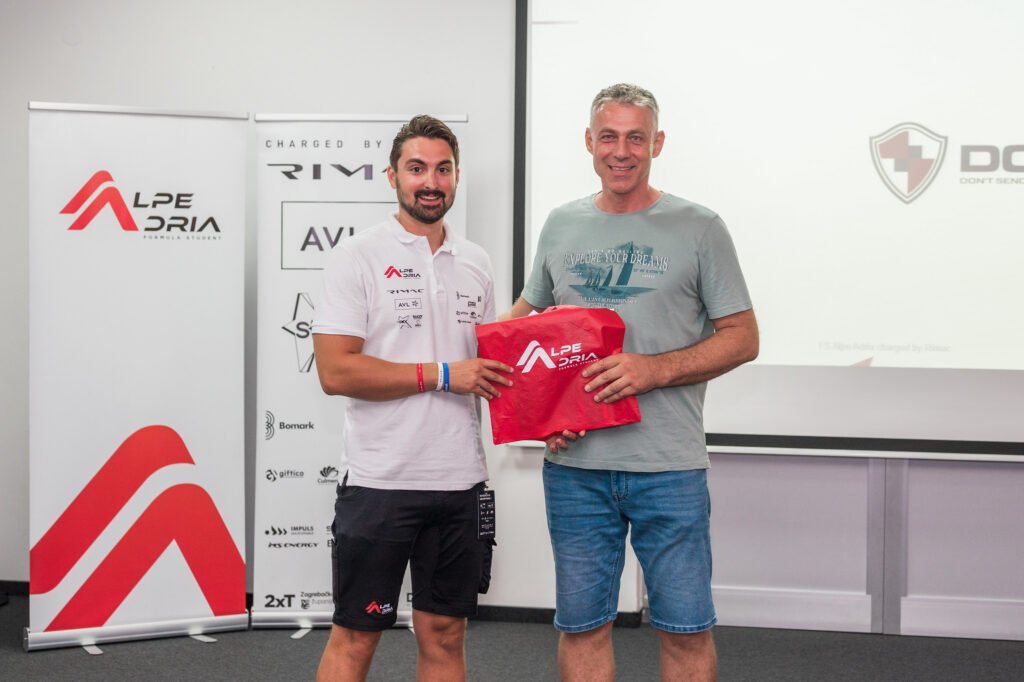 "I find that this competition is giving the students such a fresh perspective, a new dimension that it is providing them with an education and experience comparable to completing another university. The upcoming future is all about hardware & robotic systems that can move freely among humans and across an unstructured environment. DOK-ING is a pioneer in robotic systems, and the company was the first to create intelligent, remote-controlled electric robotic systems for underground mining. And now, students here at Formula Student presented driverless bolides. These bright students are what we need to come up with answers, find solutions and transport all of that new technology." said Ante Bakić, a member of the DOK-ING Management Board for Development and Research, IT and Project Management and added, "We are extremely proud that DOK-ING is one of the leading sponsors of this year's FS Alpe Adria edition. The innovations and technological solutions presented at the competition are the best proof that the future belongs to these students. DOK-ING robotic systems are made of the best top-quality parts, for example, the engine is American, the hydraulics are German, the steel is Swedish, and the cable is Swiss, but the most important and crucial thing is the brain and hands building our robotic systems which are the best  Croatian engineers. We also hope that we will employ these talented engineers in our ideas factory at our Zagreb Žitnjak through the Formula student."
 
 
 
At our attractive booth, students asked about the company, company culture, and products, but they also had the opportunity to see our machines in action through the VR system. The MVF-5 robotic system was exhibited and attracted even more attention, while some students came to take photos with the robotic system, others wanted to feel what it's like to operate it via remote control.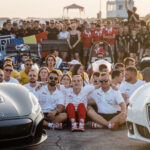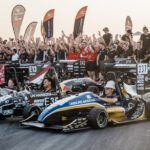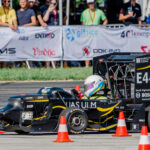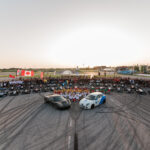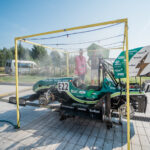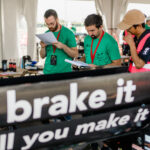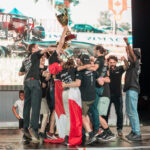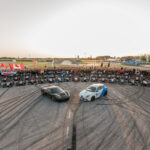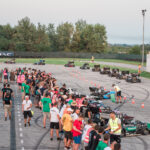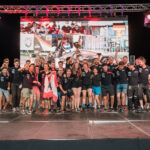 ABOUT FORMULA STUDENT COMPETITION:
Formula Student is an international student competition in which teams of student's design, construct, and race with prototype racing cars. Cars and their construction are judged by a set of rules established by IMECHE (Institution of Mechanical Engineers) and SAE (Society of Automotive Engineers). The Formula Student competition was held in Croatia for the first time in 2017 under the name Formula Student Alpe Adria. Since then, it has seen a large increase in the number of registered teams, disciplines in which the teams compete, but also in sponsors, donors, and judges. The first FS competition was held back in 1981 in America, but due to its popularity, it was expanded to Asia, Australia, and Europe.
ABOUT DOK-ING:
DOK-ING is an engineering powerhouse of heavy-duty robotics & autonomous systems. The company is an international market leader and has more than 80% of the market share in 40+ countries globally. By integrating its own innovations and new technologies, DOK-ING  develops and manufactures robotic & autonomous systems to protect human lives & property in dull, dirty & dangerous environments, known to responders, primarily in Military Engineering, CBRNe, Emergency Response & Underground Mining. The headquarter is in the Croatian capital Zagreb, and, besides the European office, DOK-ING is incorporated on the following continents: North America, Africa & Asia. In more than 30 years of being in the business, the company has been recognized for changing the industrial landscape with its innovative approach and won many international "doing business and industrial" awards in innovations and technologies.