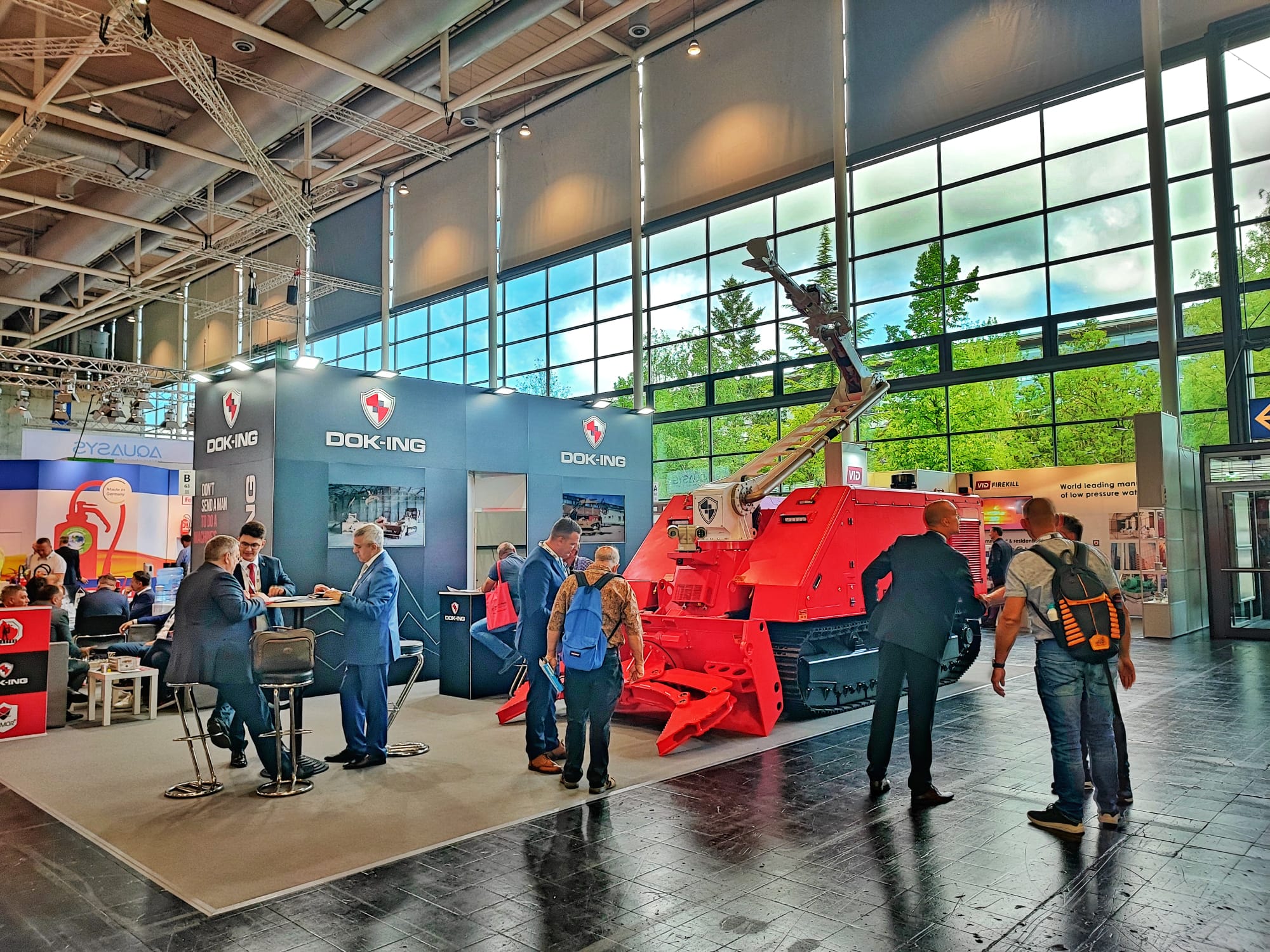 17 Jun 2022

MVF-5 Exhibit at Interschutz 2022 Was a Stir up Among Visitors
DOK-ING Innovative Emergency Response Robotic System for Crisis Management Solution presented in Hannover
Hannover, Germany, 27th of June 2022. – DOK-ING exhibited its MVF-5 – multi-mission, heavy-duty, robotic system for emergency response at INTERSCHUTZ 2022, held from June 20 to 25 in Hannover, Germany. INTERSCHUTZ is the world's leading trade fair for fire and rescue services, civil protection, safety and security. More than a thousand companies from 50 countries as well as the participating associations and organizations presented the technological solutions for the global challenges of our time. As a global leader in robotic and autonomous systems for special purposes, DOK-ING exhibited the MVF-5, the machine designed to aid first responders to execute firefighting tasks in the harshest, most demanding and life-threatening conditions. Around 20 thousand people visited the DOK-ING booth at the fair.
The primary objective of the MVF-5 is fire extinguishing in extreme conditions, in inaccessible areas of high risk, and clearing obstacles and debris without a direct threat to operators who can control the situation from a safe distance of up to 1500 meters with remote control. The versatility is ensured by a combination of robust build, powerful engine and multifunctional tools.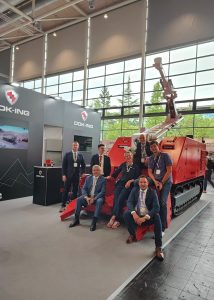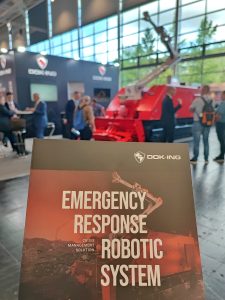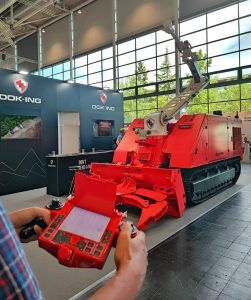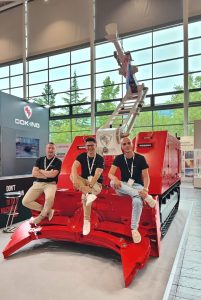 "DOK-ING robotic systems are set to increase public safety by greatly improving the capabilities of EU/NATO response units. The company supports civilian disaster relief efforts through robotic solutions that enable a clear route to the site of the disaster. ".- said Dino Išasegi, Business Development Manager and continued: "With innovative MVF-5 the company is setting standards that can help reduce major damages if critical infrastructure is under catastrophic scenarios. MVF-5 is the world's best solution for first responders, as it can allow end-users insight into the hot zone, opening routes and objects which are inaccessible and dangerous to humans." 
INTERSCHUTZ 2022 was marked by timely topics, innovations and a rich program with a string of conferences, workshops and live demonstrations, with over 150 thousand visitors in attendance. The fair helped set the framework for action within the international discourse and an overview of the development of solutions aimed at the protection of human lives. 
ABOUT DOK-ING
DOK-ING is an engineering powerhouse of heavy-duty robotics & autonomous systems. The company is an international market leader and has more than 80% of the market share in more than 40 countries globally. The headquarter is in the Croatian capital Zagreb, and, besides the European office, DOK-ING is incorporated on the following continents: North America, Africa & Asia. In more than 30 years of being in the business, the company has been recognized for changing the industrial landscape with its innovative approach and won many international "doing business and industrial" awards in innovations and technologies. By integrating its own innovations and new technologies, DOK-ING develops and manufactures robotic and autonomous systems to protect human lives & property in dull, dirty and dangerous environments, known to responders, primarily in Military Engineering, CBRNe, Emergency Response & Underground Mining.