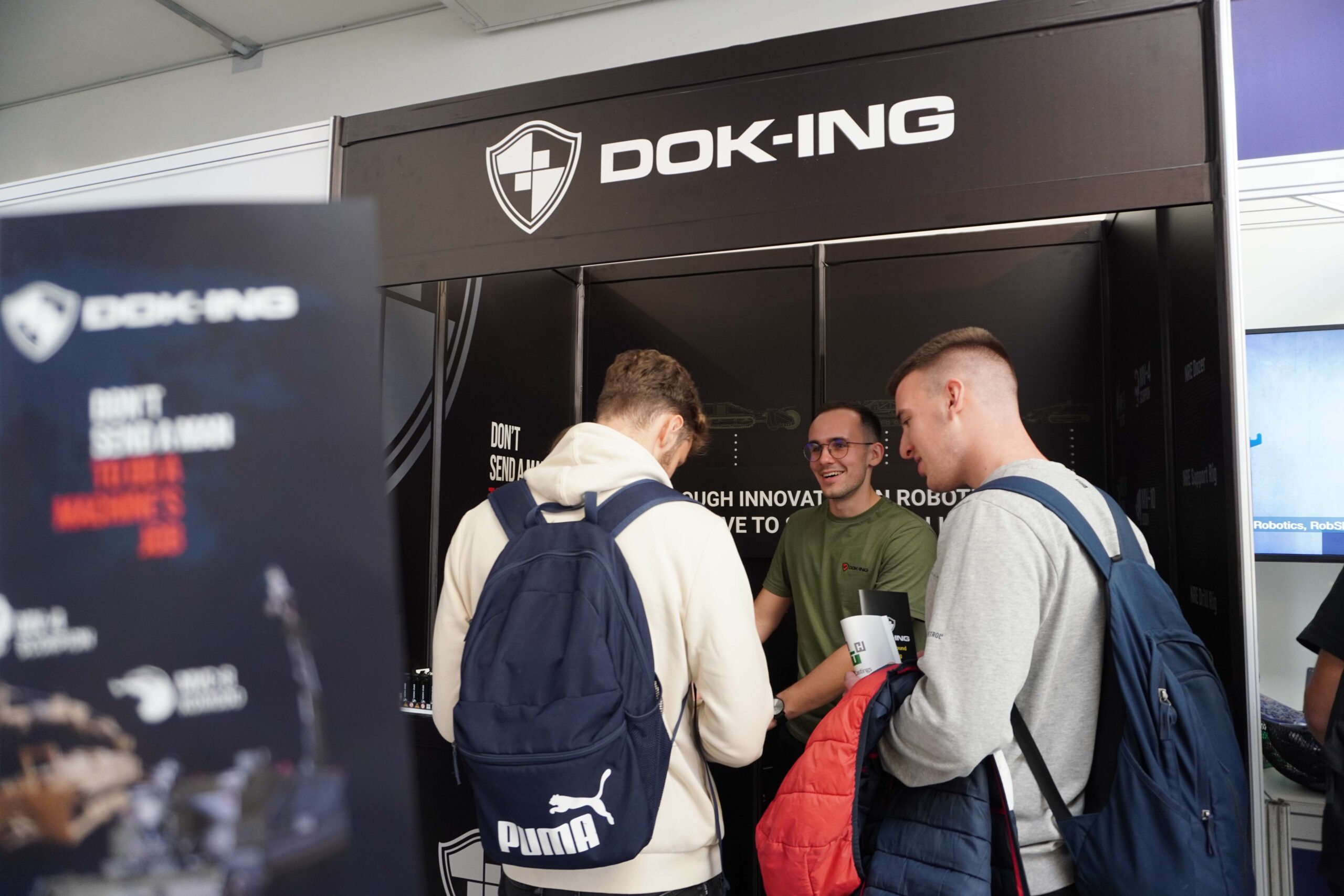 21 Nov 2023

DOK-ING Participated in the Career Days of the Faculty of Mechanical Engineering and Naval Architecture
DOK-ING ATTRACTED MORE THAN 1000 STUDENTS AND VISITORS DURING FSB CAREER DAYS
Zagreb, Croatia, 15-16th of November 2023 – DOK-ING participated in the Career Days of the Faculty of Mechanical Engineering and Shipbuilding held from November 13-16, 2023. It was a special occasion of the 104th anniversary of the Faculty of Mechanical Engineering and Naval Architecture.
FSB Career Days were supported by almost 40 eminent companies in the Croatian economy, with DOK-ING's stand being the most occupied and gathering the sympathy of more than a thousand students. At the booth students were introduced to the global leader in the production of robotic and autonomous systems and were keen on learning more about the company, its culture, products, and technology.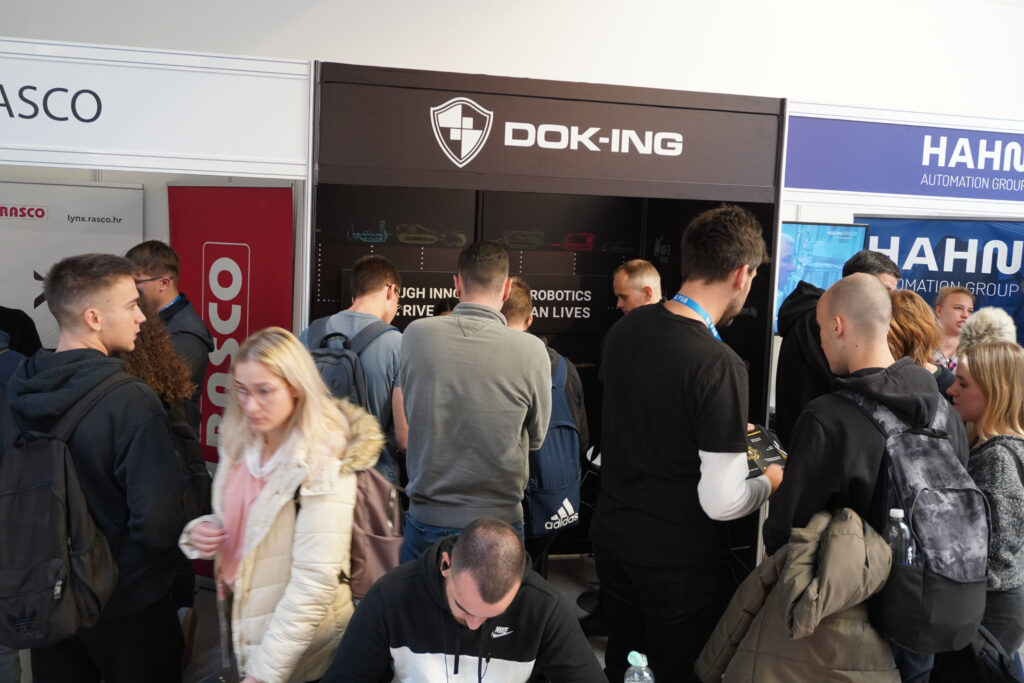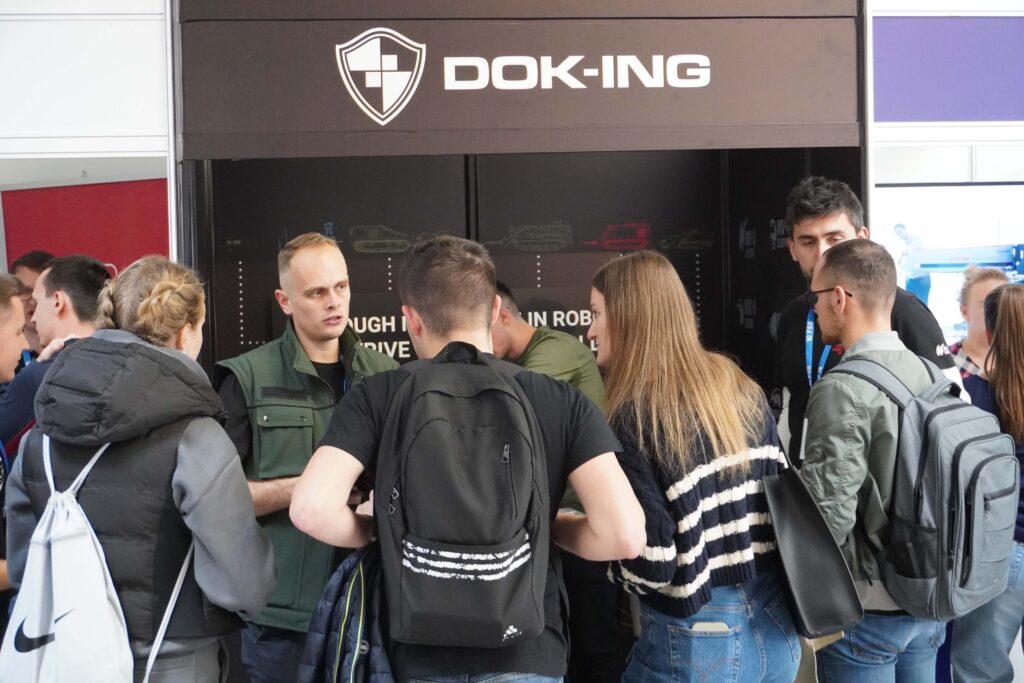 "Followed by the positive experience from the previous year on FSB days, DOK-ING presented itself to students of undergraduate and graduate studies in Mechanical Engineering, Shipbuilding, Aerospace Engineering and Space Engineering, and Robotics and Mechatronics. DOK-ING showcased its portfolio, emphasizing the Underground mining program in particular, where we wanted to highlight the importance of developing innovative solutions in this area. We were impressed by the number of visitors that approached us with numerous questions and interest in our portfolio." said Ema Gregurek, Head of Human Resources at DOK-ING.
DOK-ING remains committed to fostering innovation and supporting education to shape the future of mechanical engineering together. DOK-ING continues to dedicate ourselves to innovation and support the development of experts in the field of mechanical engineering as we look forward to future opportunities for cooperation.
ABOUT DOK-ING
DOK-ING is an engineering powerhouse of heavy-duty robotics & autonomous systems. The company is an international market leader and has more than 80% of the market share in more than 40 countries globally. The headquarter is in the Croatian capital Zagreb, and, besides the European office, DOK-ING is incorporated on the following continents: North America, Africa & Asia. In more than 30 years of being in the business, the company has been recognised for changing the industrial landscape with its innovative approach. It has won many international "doing business and industrial" awards in innovations and technologies.
By integrating its own innovations and new technologies, DOK-ING develops and manufactures robotic and autonomous systems to protect human lives & property in dull, dirty and dangerous environments, known to responders, primarily in Military Engineering, CBRNe, Counter-Terrorism, Emergency Response & Underground Mining.