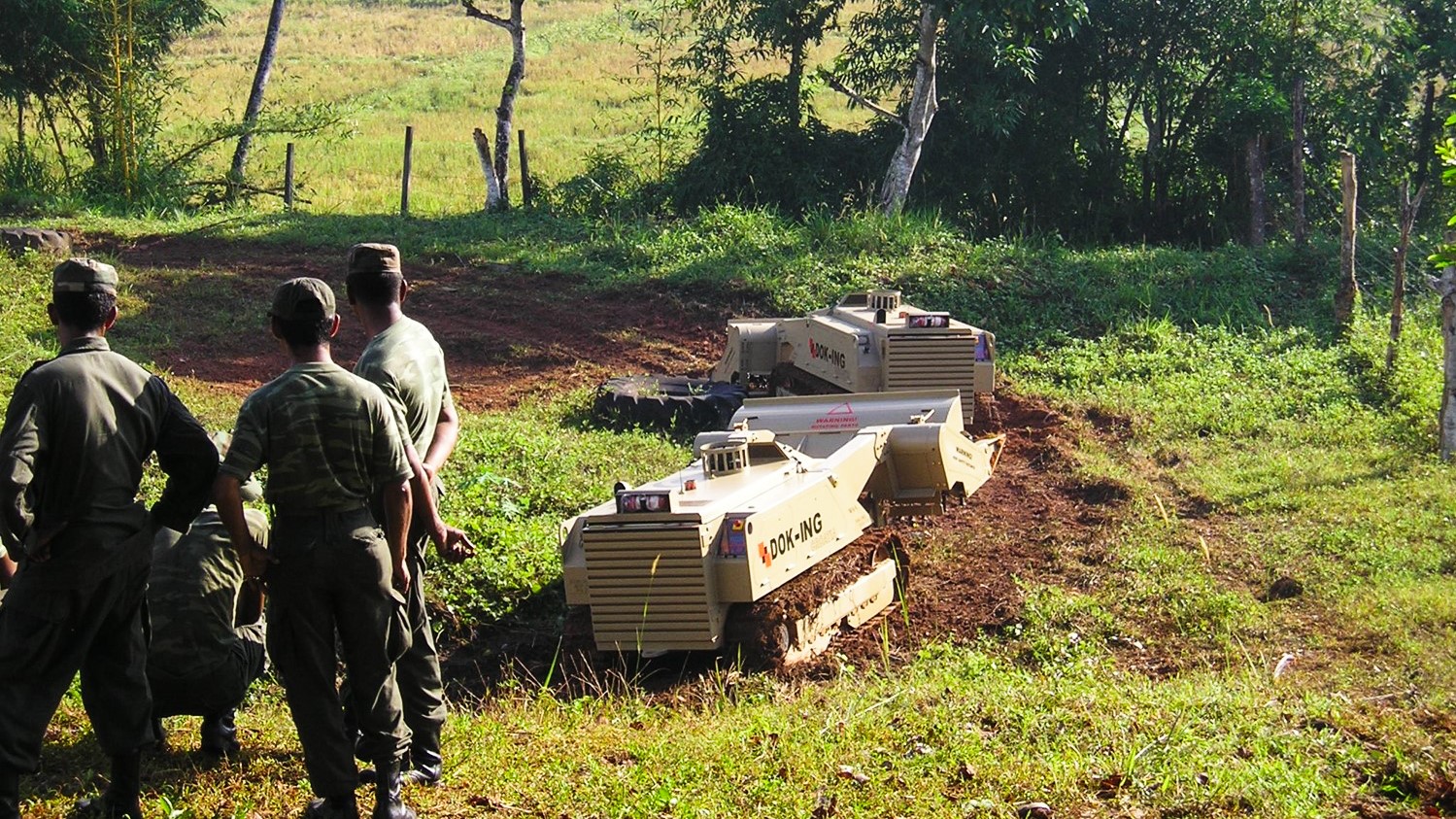 08 Apr 2021

International Mine Awareness Day 2021

On 4th April 2021 International Mine Awareness Day was commemorated worldwide with the goal to raise awareness about landmines and progress toward their eradication. Landmines and unexploded ordnance continue to threaten communities around the world, and there are still 66 countries contaminated with them.

According to 2020 Landmine Monitor, 2019 was the fifth year in a row with high numbers of casualties due to landmines; 5,554 casualties from landmines and explosive remnants of war were recorded; while 43% of them were children.

Since early 1997 the humanitarian demining activities have been presenting a vast and important part of DOK-ING activities. DOK-ING EOD robotic systems are being used in more than 40 countries worldwide in all continents, while our experienced personnel participated in humanitarian demining operations in Croatia, Serbia, Sri Lanka and many other countries. It has resulted in over 70.000.000 m2 of different areas and infrastructure being cleared and safety returned to active socio-economic use by local communities, with zero accidents and countless lives saved.

There is still a long way to go and a lot of joint efforts needed in order to provide equal opportunities for social and economic development to citizens around the globe. DOK-ING is united with other international organizations in this purpose. To mark this year's International Mine Awareness Day, we are remembering some of DOK-ING's previous experiences in humanitarian demining in many countries across the globe.