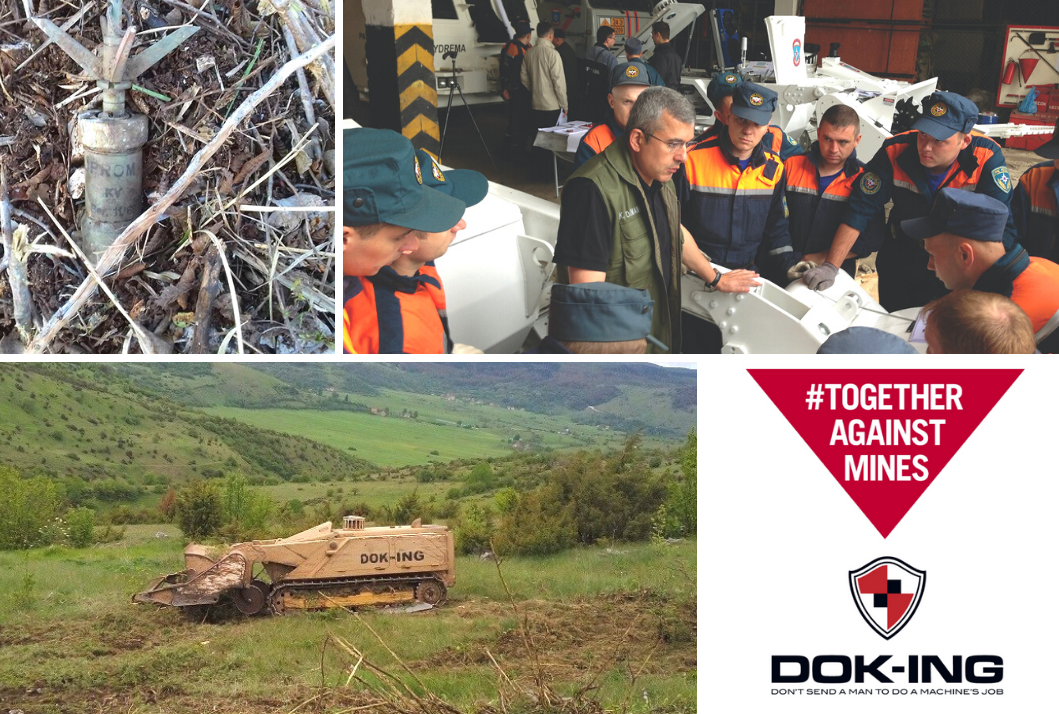 04 Apr 2020

INTERNATIONAL MINE AWARENESS DAY – TOGETHER AGAINST MINES

On 4th April 2020 International Mine Awareness Day is commemorated worldwide with the goal to raise awareness about landmines and progress toward their eradication. For 30 years, the humanitarian demining was part of DOK-ING's activities which resulted in thousands of demined land and saved countless lives worldwide.

The International Mine Awareness Day was declared in 2005 by United Nations in order to encourage countries to cooperate together and develop national mine action systems where mines and explosive devices continued to threaten the health and security of citizens' life, as well as decelerated social and economic development.

In over 60 countries and areas worldwide, these silent dangers are still impacting the lives of millions of people. According to the ICBL Land Monitor, more than 20 men, women or children are killed or injured every day. In 2018 the vast majority of casualties were civilians – 71%, while 54% of all civilian casualties accounted children.

The countries around the world are fighting together against these hazardous remnants of war. By designing and producing solutions for humanitarian demining, DOK-ING has a privilege to give its contribution as well. Our mine clearance robotic systems are being used in more than 30 countries worldwide in all continents; while our experts participated in the humanitarian actions in Croatia, Serbia and many other countries.

There is still a long way to go and a lot of joint effort needed in order to provide an equal opportunities for social and economic development to the citizens around the globe. Yet, with our innovations and experts led by solidarity and desire to affect the world and provide a safer future to the next generations, DOK-ING is united with other international organizations in this purpose which presents a concrete step towards peace.