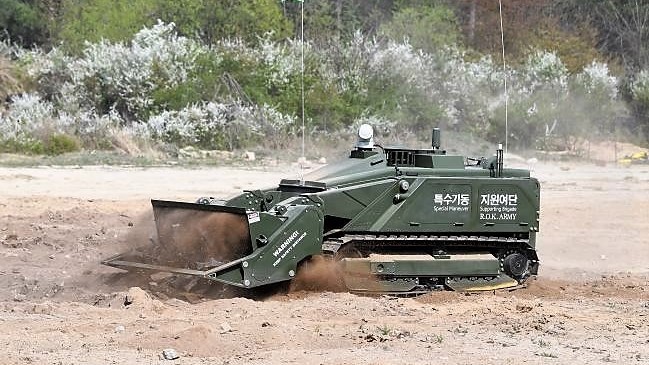 27 Oct 2020

Launch of DOK-ING Korea – Service and Maintenance Company

As a follow up on a contract award from The South Korean' Special Maneuver Supporting Brigade of R.O.K Army in 2019 and 2020, DOK-ING decided to establish service and maintenance company which will provide presence in order to support operational activities of the customer. 

DOK-ING has more than 30 years of experience in providing robotized and special purpose systems and equipment. With hundreds of unmanned mine clearance systems deployed globally, we are excited to announce the launch of our new Service and Maintenance Company in Korea. The goal of DOK-ING Korea is to provide major support to the customers, providing the resources needed to accomplish the mission and continuously develop new skills to meet the most demanding requirements.

While DOK-ING Headquarters in Croatia brings expertise and innovation in providing advanced robotic systems for demining and route clearance, the mission of DOK-ING Korea is to bring resilient, long term and cost-effective service support in order to enhance maintainability, reliability and operational performance of already deployed unmanned mine clearance systems and equipment.