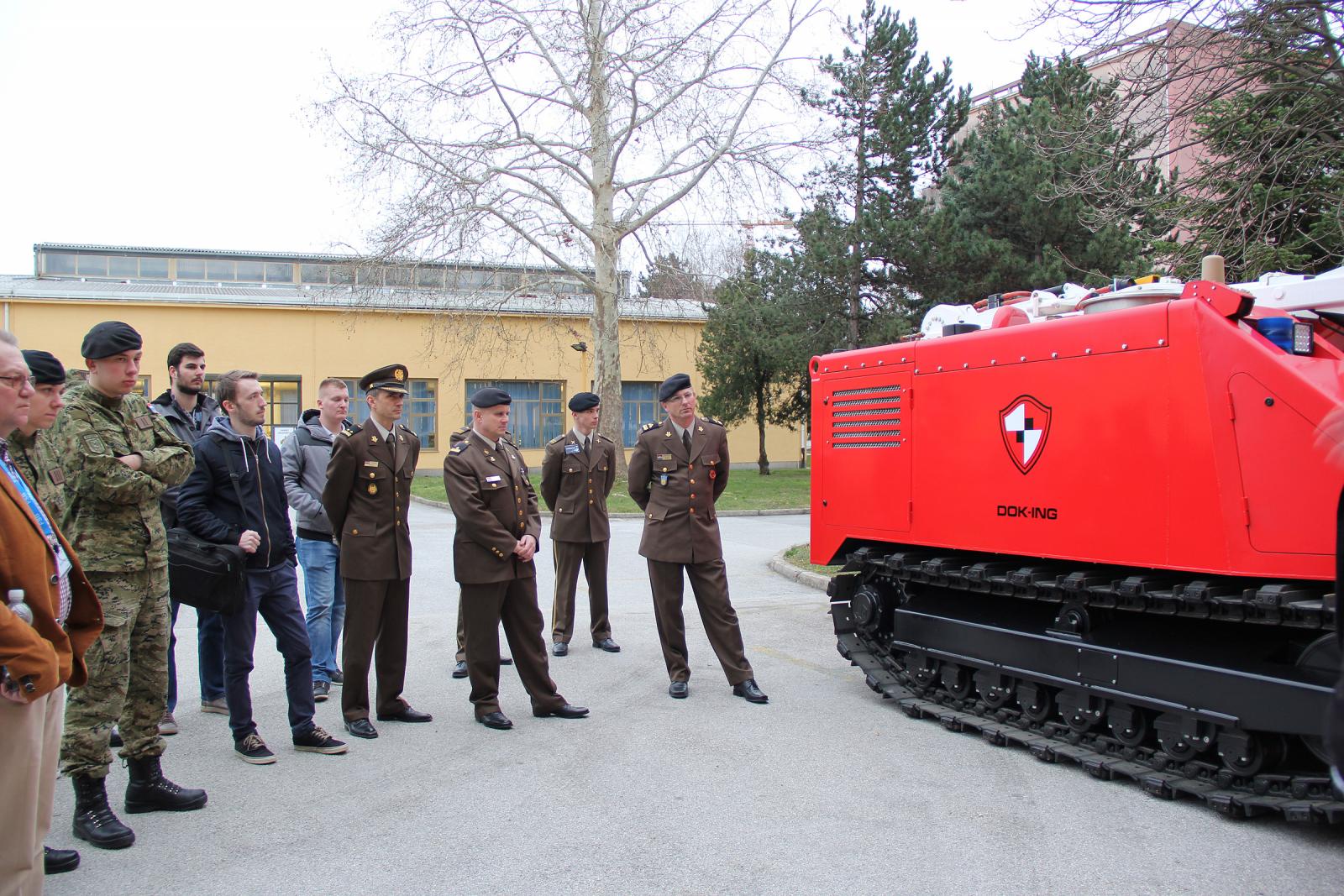 19 Mar 2018

Material in the military Industry

On Thursday, March 15, 2018, the Students' Association of Material Engineering and the Cadets Choir organized a half a day seminar titled "Materials in the Military Industry" which was held at the Croatian College of Defense "Dr. Franjo Tudjman" (HVU). Leading experts from DOK-ING, HS Products, Sestan-Busch and MOD's Maintenance Depot held the presentations on the material used in manufacturing their products and equipment, on process technologies, and solutions to problems which engineers encounter in everyday tasks.

Trying to improve over a decade-long relationship on top projects between the Croatian Army and the Faculty of Mechanical Engineering and Naval Architecture, students on both sides were eager to see the latest developments either in military or civil technologies and materials used in the manufacturing of the top and renowned products. The presentation from DOK-ING held by Mislav Manda showed how designs and manufacturing military equipment can be done "without using" military materials.

After the presentations, students were taken around the barracks for a sightseeng of equipment, weapons and combat vehicles.