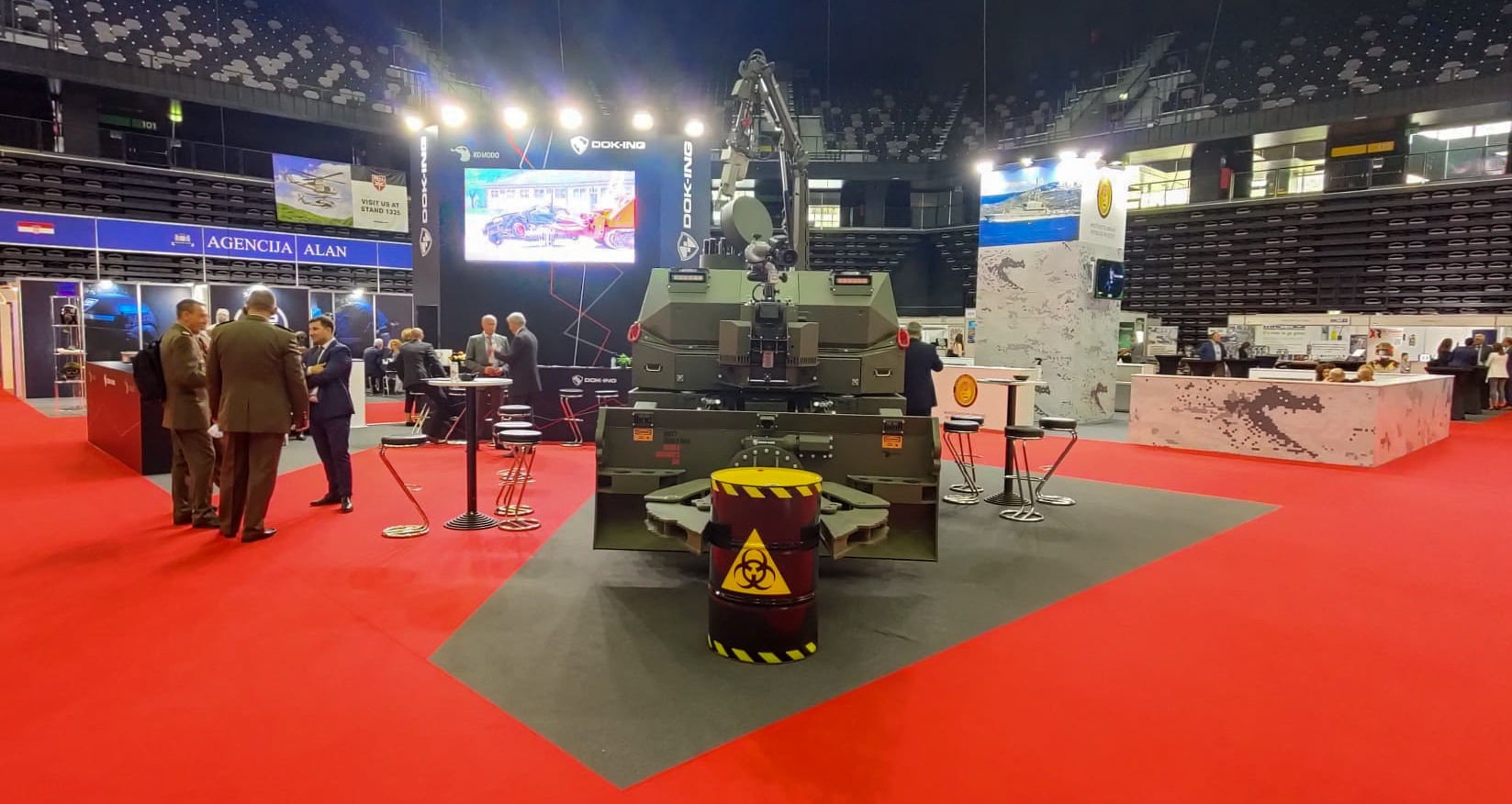 08 Oct 2021

Next generation CBRN unmanned ground system Komodo presented at ASDA 2021

DOK-ING participated in the Adriatic Sea Defense & Aerospace – ASDA 2021 exhibition, which took place from September 29 to October 1, 2021 in Split, Croatia. At the international exhibition of manufacturers of weapons and military equipment, which was organized with the support of the Ministry of Defense of the Republic of Croatia, DOK-ING premiered a new unique unmanned ground system that can operate in extreme chemical, biological, radiological and nuclear (CBRN) conditions, named Komodo.

ASDA is the largest exhibition in the Adriatic Sea region and is a specialized international event for defense, cyber defense, homeland security, safety and aerospace. It brought together 155 exhibitors of weapons and military equipment from 24 countries.

In addition to representatives of exhibitors and organizers, the exhibition was attended by the Croatian Prime Minister's Envoy and Minister of Defense Mario Banožić, Envoy and Adviser to the President and Commander-in-Chief Dragan Lozančić, ministers and other representatives of foreign state and military delegations, leaders and commanders of organizational units of the Ministry of Defense and the Armed Forces from 38 countries worldwide – from Southeast and Western Europe, and from the United States, Asia and the Middle East.