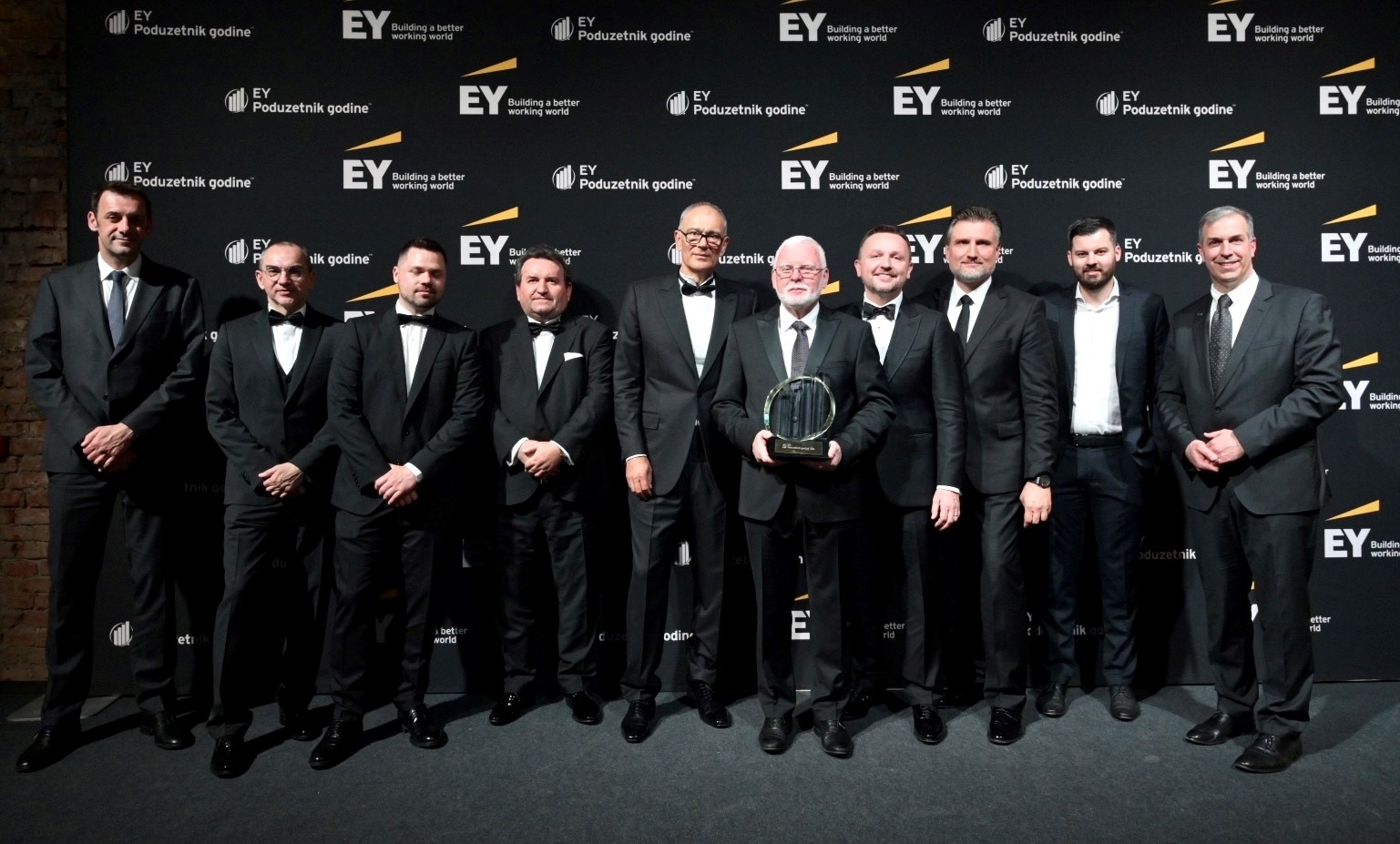 17 Mar 2023

The Founder of DOK-ING, Vjekoslav Majetić, Won the Prestigious EY Entrepreneur of the Year Award
In strong competition from 51 candidates from 38 successful companies, Mr Majetić Was Chosen as the Most Successful Croatian Entrepreneur for 2022
Zagreb, March 17th, 2023. – Innovator, founder and owner of the DOK-ING company, Vjekoslav Majetić, won the prestigious EY Entrepreneur of the Year 2022 award last night in Zagreb.
EY Entrepreneur of the Year celebrates unstoppable and daring visionaries whose success inspires others, creates new jobs, drives progress and redefines the way we live and work. DOK-ING, headed by the owner Majetić, has been saving human lives in dangerous environments around the world for more than 31 years with its innovations and new technologies. The company is present in 40 countries around the world and is a pioneer in the production of robotic and autonomous systems and equipment for special purposes. Vjekoslav Majetić, with a strong vision and indescribable will, designed and innovated the world's most famous demining machine, which today dominates with 80% of the global market share.
Vjekoslav Majetić, innovator, owner and founder of the DOK-ING company, when receiving the prestigious awards said:
"It's hard to get to the top, and believe me, it's even harder to stay. I thank everyone who understands that we are part of the world scene, and that we are not just part of Croatia. Thank you to those who share with us the opinion that we must live in a more beautiful, safer and better world."
In the company production hall, the so-called labyrinth of innovations and ideas, which is located in Zagreb's Žitnjak, has produced numerous remotely controlled machines, some of which are electric, and behind which is a team of top engineers. In more than 30 years of business, the company has been recognized for changing the industrial landscape with an innovative approach and has won more than a hundred international awards in the fields of business, innovation and technology. The company's agility has also been proven in numerous collaborations with business partners whose needs and wishes the company has responded to with tailor-made products. In the last few years, DOK-ING has launched an internal technological start-up that is working on the development of a new waste disposal facility in a very environmentally friendly way. At the same time, it is also economically profitable, considering the products it generates, which can be further used.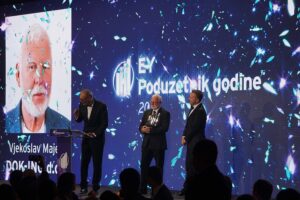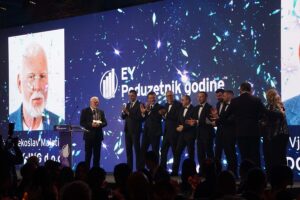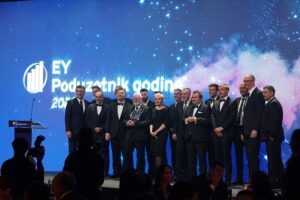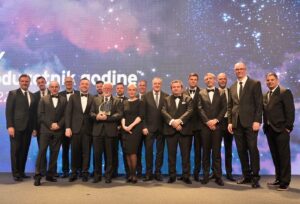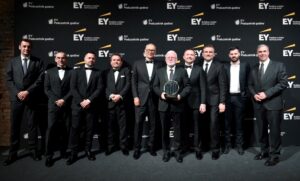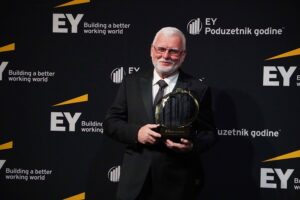 Mr Majetić was chosen as the most successful Croatian entrepreneur for 2022, in strong competition from 51 candidates from 38 successful companies, that is, among seven finalists. Like his predecessors, the eighth Croatian EY Entrepreneur of the Year will represent us at the world finale in Monaco in June. In addition to the awarded Majetić, this year's finalists were Hrvoje Ćosić from Aircash, Mijo Pašalić from Apfel, Tomislav Pamuković and Roko Živković from Metamorfoza, Denis Sušac from Mono, Josip Joe Bašić from MPG and Dorotea Effenberger from Tahograf.
DON'T SEND A MAN TO DO A MACHINE'S JOB!
DOK-ING is an engineering powerhouse of heavy-duty robotics & autonomous systems. The company is an international market leader and has more than 80% of the market share in more than 40 countries globally. The headquarter is in the Croatian capital Zagreb, and, besides the European office, DOK-ING is incorporated on the following continents: North America, Africa & Asia. In more than 30 years of being in the business, the company has been recognized for changing the industrial landscape with its innovative approach and won many international "doing business and industrial" awards in innovations and technologies. 
By integrating its own innovations and new technologies, DOK-ING develops and manufactures robotic and autonomous systems to protect human lives & property in dull, dirty and dangerous environments, known to responders, primarily in Military Engineering, CBRNe, Emergency Response & Underground Mining.