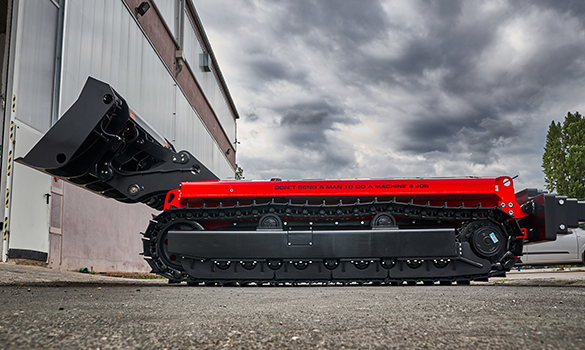 05 Oct 2020

Experience in Application of XLPD Extra Low-Profile Robotic LHD for Narrow Bedded Vein Mining at Mine No.8 of 'PIMCU' PJSC
DOK-ING has successfully completed testing of its XLPD platform in a narrow reef uranium mine in Russia. The main XLPD's advantage – low profile becomes particulary noticeable during the operations in narrow reef mines which tunnel height is up to 1,8 m. Since the width of uranium veins is very tight, the application of low-profile loader, such as XLPD platform, provides significant increased dilution (up to 43%) in narrow bedded ore bodies, ensures higher level personnel safety and makes extraction process more effective and efficient. In addition, the said testing allowed DOK-ING to make small design modifications onto the XLPD bucket increasing its loading capacity.  
The following article avaliable in English and Russian languages presents the positive testing results of the XLPD platform for narrow reef mining.
Article in English: https://bit.ly/2S8IlqP 
Article in Russian: https://mining-media.ru/flipbook/2019y6bdes/book.html#p=48