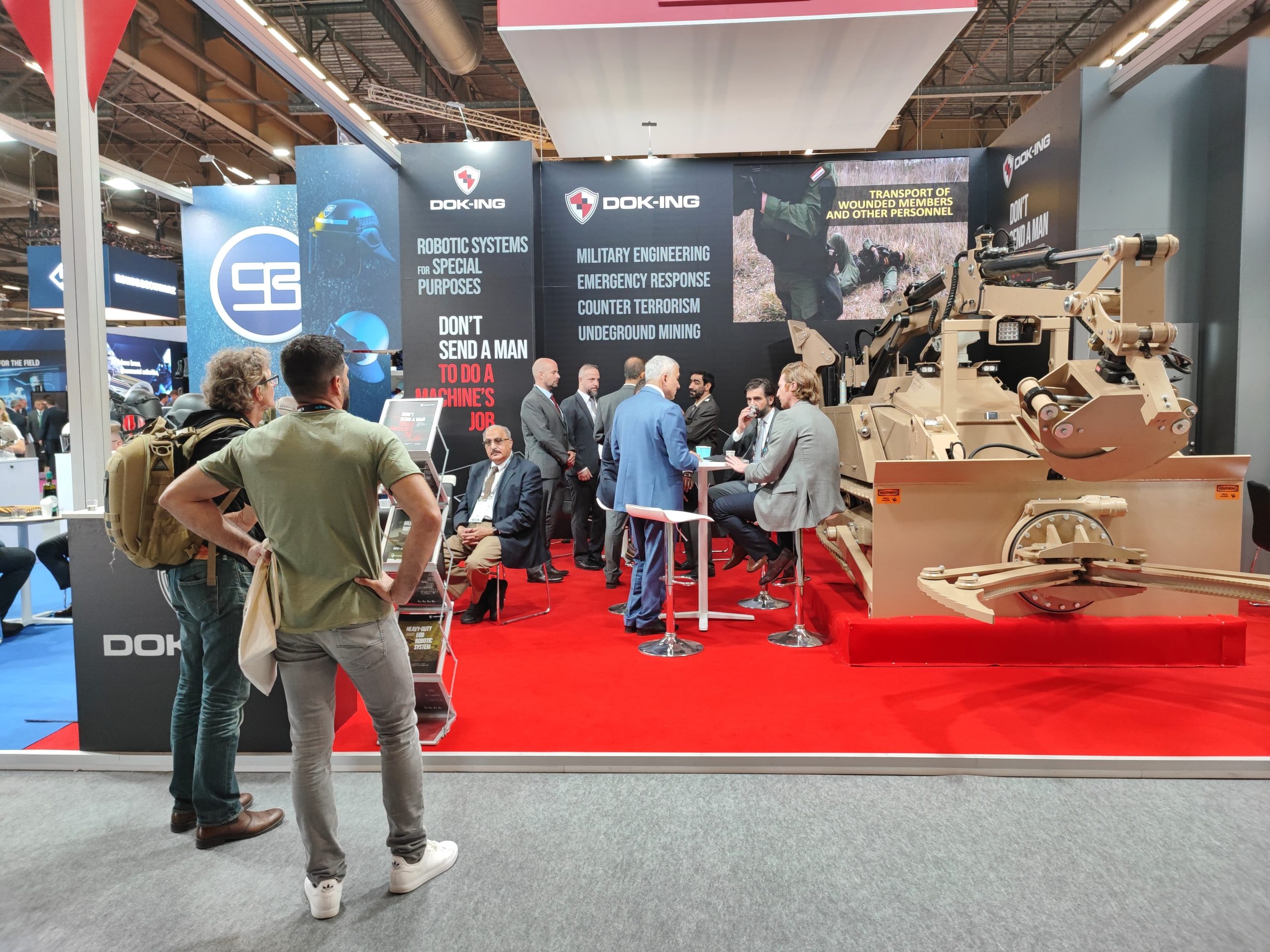 21 Jun 2022

Eurosatory 2022 Was a Complete Success
At the world's largest security and defense fair just held in Paris, great interest in the Croatian robotic and autonomous systems of the company DOK-ING
Paris, France, 17.06. 2022. – Global leading exhibition Eurosatory held in Paris, confirmed DOK-ING's leading position in the field of mine clearance. DOK-ING is an engineering powerhouse of heavy-duty robotics & autonomous systems. The company is an international market leader and has more than 80% of the market share in more than 40 countries globally. By integrating its own innovations and new technologies, DOK-ING develops and manufactures robotic and autonomous systems to protect human lives & property in dull, dirty and dangerous environments, known to responders, primarily in Military Engineering, CBRNe, Emergency Response & Underground Mining.
Eurosatory was held for the first time in the past 4 years and was burning from the interest of the targeted audience. This exhibition is usually held every 2 years but due to the pandemic, it was postponed 2 years ago.  Eurosatory exhibition offers products and services for armed and security forces, but also for civil security, customs, safety and private security professionals. More than 200 high-level official delegations representing over 90 countries were invited as well as international organizations: the European Union, NATO, the United Nations and the Organization for Security and Cooperation in Europe. Numerous VIP experts such as national technical experts, security directors of private companies, directors of test centres, directors of fire and rescue services, etc. are expected to attend the exhibition. More than 1,800 exhibitors are already registered, representing 60 countries, including 19 national pavilions: Australia, Austria, Belgium, Bulgaria, Croatia, Czech Republic, Estonia, Finland, Germany, Italy, Latvia, Lithuania, Pakistan, Slovakia, Slovenia, South Korea, Spain, United Kingdom and the United States.
DOK-ING exhibited  MV-4, the most sold mine clearance machine in the World. Many delegations and Clients from all over the World visited DOK-ING's booth and had meetings. For the purpose of this fair, the company sent 10 employees covering different fields, from engineers, sales and marketing departments to be able to fulfil the needs & answer on the all inquires from the customers. DOK-ING's employees at Eurosatory were Croatian, as well as foreign citizens with Croatian addresses. and this International environment in the company makes an open-minded company culture and it opens the doors for many different cultures and markets.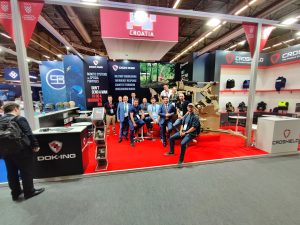 Croatian Ministry of defense, dr. sc. Mario Banožić visited DOK-ING's booth.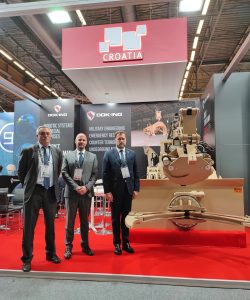 DOK-ING participated in the CBRNe panel discussion organized by NCT on the topic of the Development of European CBRNe capabilities. Mislav Manda, Sales manager @ DOK-ING-u stated: "Cooperation between commercial companies and institutions such as the EDA is key to increasing the independence of the European Union in strategic and defence terms, and the new DOK-ING Komodo robotic system has set a clear direction in which DOK-ING is moving."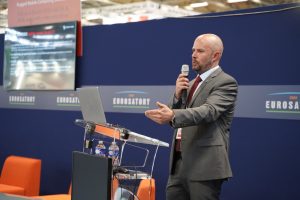 A representative of the European Defense Agency gave a presentation where the functioning of the institution was presented, and he gave a DOK-ING as a reference example in the field of innovation and cooperation with the agency.