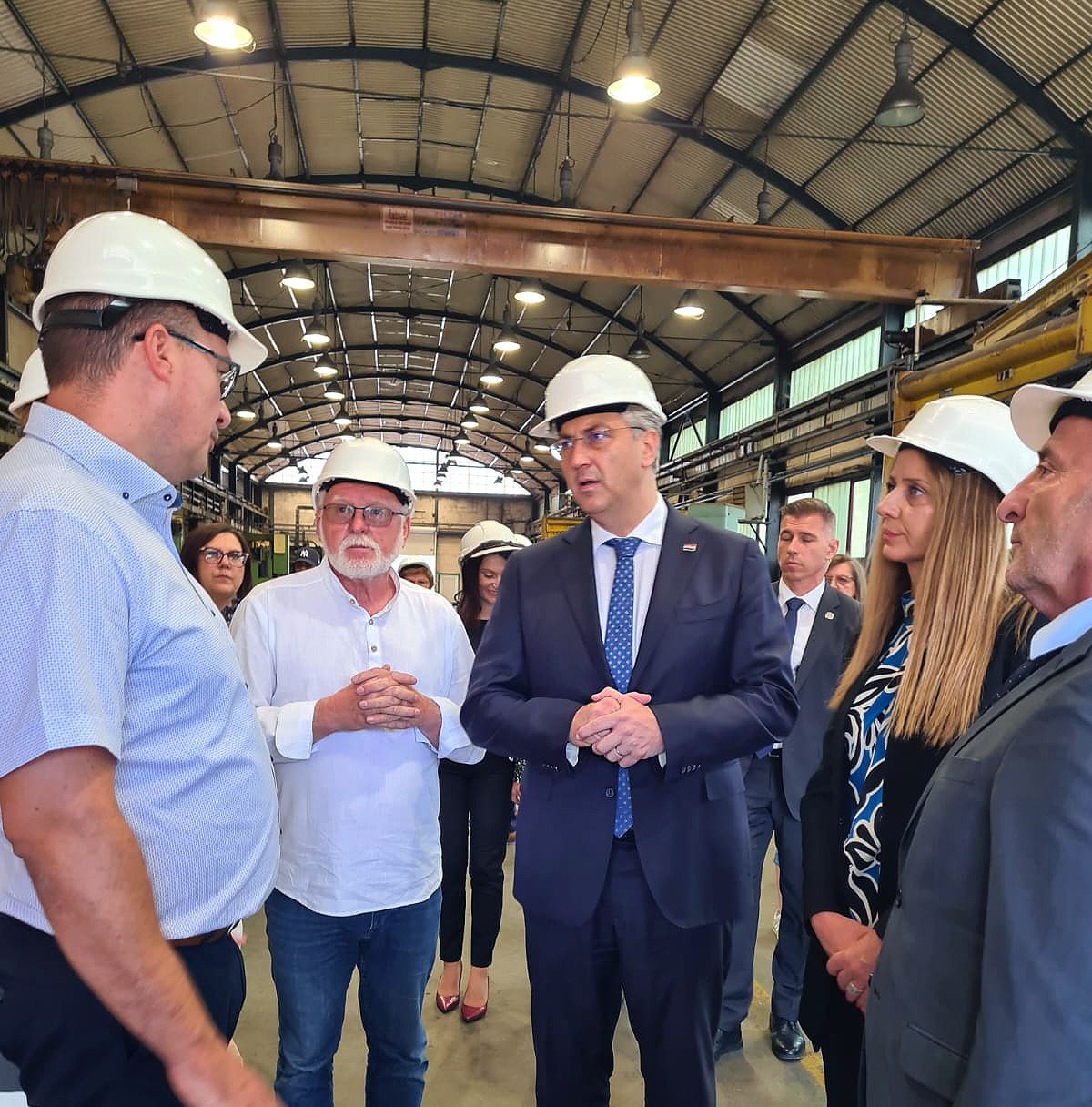 06 Jul 2022

Croatian Prime Minister Andrej Plenković Visited the DOK-ING's Branch Office in Slunj
Croatian Prime Minister Andrej Plenković & Croatian Minister of Regional Development and EU Funds Nataša Tramišak visited the DOK-ING's branch office in Slunj
Slunj, Croatia, 06.07.2022. – Croatian Prime Minister Andrej Plenković & Croatian Minister of Regional Development and European Union Funds Nataša Tramišak visited the #DOKING branch office in #Slunj.
On that occasion, DOK-ING's founder and owner, innovator Vjekoslav Majetić stated on Croatian national television: "We can help #ukraine to solve the mining problem, with the support of DOK-ING expertise and 🤖 machines. Croatia is a much smaller country than Ukraine and we experienced the same problems in the war, on a smaller scale but with all the learning from that painful homeland experience, now we can help others in mining actions."
Link to Croatian TV: HRT.