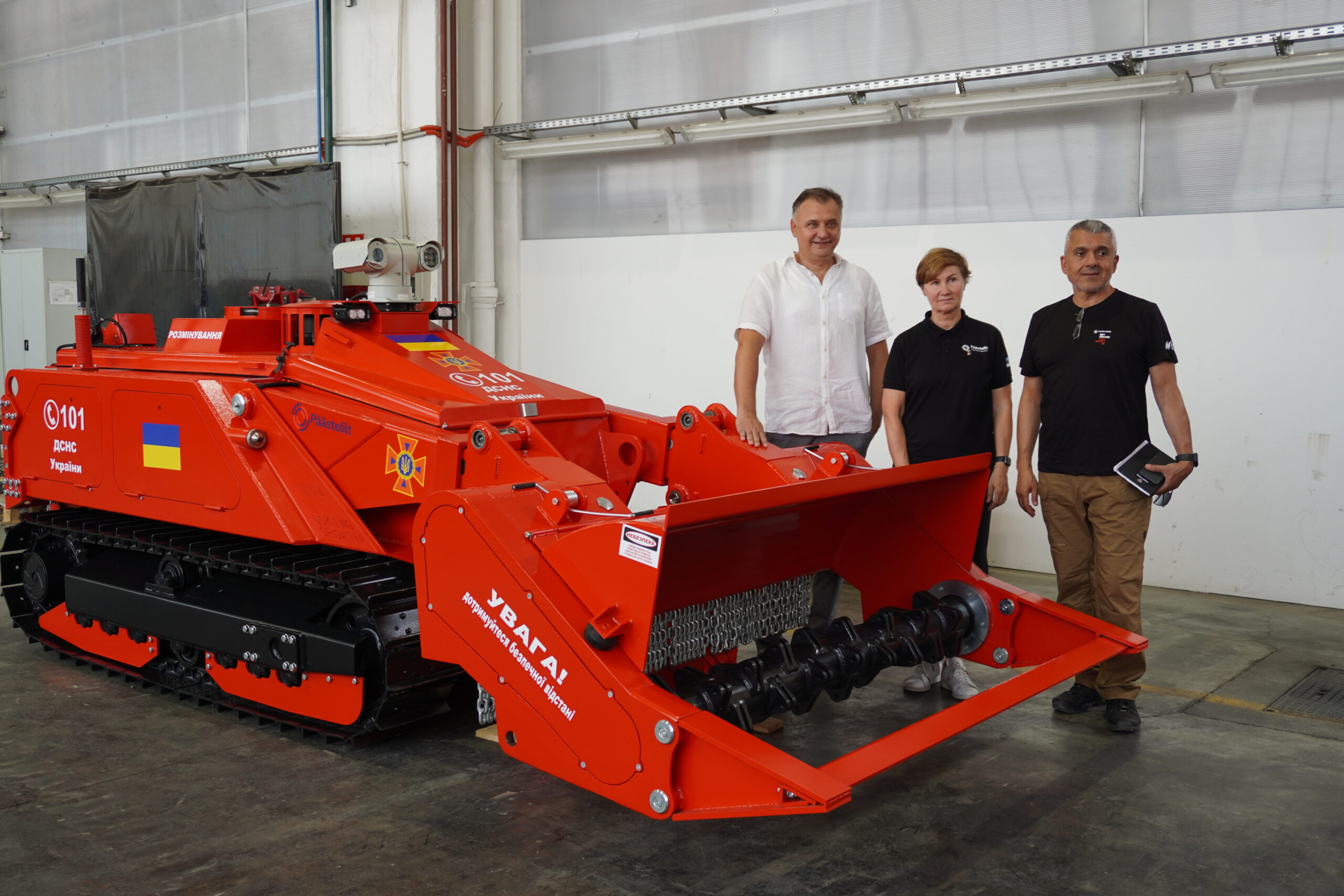 30 Aug 2023

DOK-ING MV-4 Demining Robotic System Donated to Ukraine from Estonian Rescue Association
ESTONIAN RESCUE ASSOCIATION ACQUIRED A DEMINING ROBOT FOR UKRAINIAN RESCUERS
Estonia, August, 2023. – The DOK-ING MV-4 demining robotic system, which is being shipped by the Estonian Rescue Association to the Ukrainian rescue service, is on its way to Ukraine. The robot is designed to make demining safer and more efficient for Ukrainian rescuers.  
Ukrainian deminers are currently spending four weeks in DOK-ING's headquarters in Croatia to learn the inner workings of the robotic system. The machine was selected based on the primary needs of the Ukrainian Rescue Service.
"Estonian Rescue Association has been in contact with the Ukrainian rescue service since the beginning of the war, so we know what is most needed according to the situation. While in the first months we needed equipment for fire fighting, this year demining has been particularly high on the agenda," said Piia Kallas, head of the Estonian Rescue Association. "According to current information, an area the size of several Estonias has been contaminated with various explosive devices, so there is a lot of work to be done in the field," Kallas added.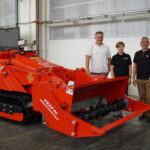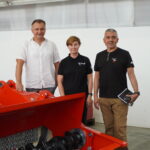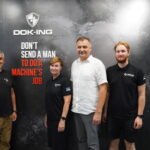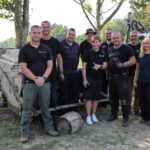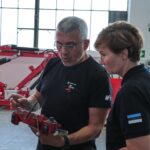 All the funds for the demining robotic system were donated earlier this year by Kristjan Rahu, Priit Koit and Valdur Laid from UG Investment, who have been providing a very large amount of support to Ukrainian rescuers through the Estonian Rescue Association throughout the war. 
The major donors were also given the opportunity to choose a name for the machine, which they chose to be Yaroslava. Yaroslava Mahuchikh, after the Ukrainian athlete who recently won a gold medal in the high jump at the world championships.
DOK-ING MV-4 demining robotic system is the world's best-known light demining and EOD robotic systsystems low profile and rugged structure make it resistant to all types of anti-personnel mine detonations and UXO of similar intensity. The device is remotely controlled, so deminers are safer in their work.  
Estonian Rescue Association unites and represents the voluntary associations active in the field of rescue in Estonia. Among its 120 members are associations involved in fire-fighting, sea rescue, dog rescue, water rescue, rope rescue, people search, prevention work and many other rescue activities.
ABOUT DOK-ING:
DOK-ING is an engineering powerhouse of heavy-duty robotics & autonomous systems. The company is an international market leader and has more than 80% of the market share in 40+ countries globally. By integrating its own innovations and new technologies, DOK-ING  develops and manufactures robotic & autonomous systems to protect human lives & property in dull, dirty & dangerous environments, known to responders, primarily in Military Engineering, CBRNe, Emergency Response & Underground Mining. The headquarter is in the Croatian capital Zagreb, and, besides the European office, DOK-ING is incorporated on the following continents: North America, Africa & Asia. In more than 30 years of being in the business, the company has been recognized for changing the industrial landscape with its innovative approach and won many international "doing business and industrial" awards in innovations and technologies.