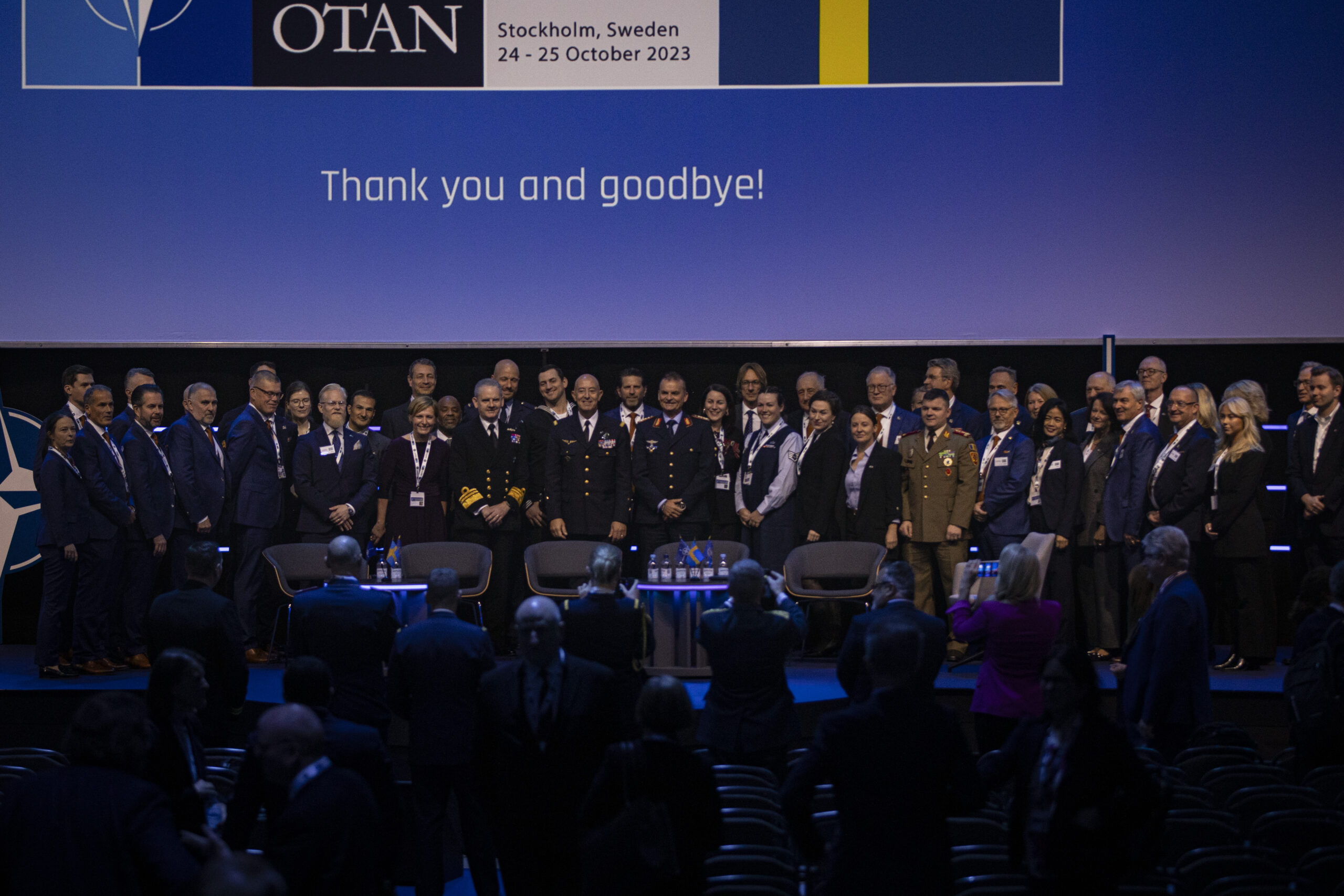 25 Oct 2023

DOK-ING Participated in the NATO Industry Forum
NATO VISION FOR FUTURE DEFENCE CAPABILITIES
Stockholm, Sweden, October 25th – For the first time ever, DOK-ING participated in the NATO-Industry Forum 2023 in Stockholm, Sweden, on October 24-25. The theme for the 2023 edition of the NATO-Industry Forum was 'Addressing the New Strategic Reality Together'. DOK-ING participated in this Forum to gain insights and understanding of the future strategic priorities of the NATO alliance in the areas of the Defense Production Action Plan and development based on the identified future defence capabilities.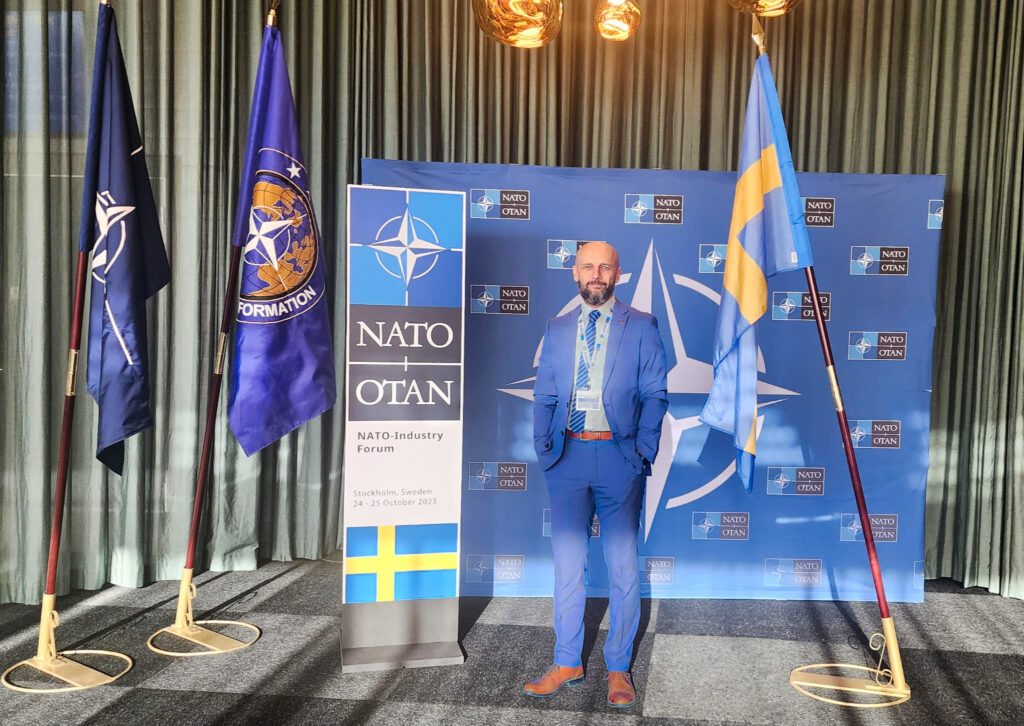 Davor Petek, Business Development Manager at DOK-ING stated: "In the last 3 decades of DOK-ING's existence, global and regional geopolitical situation has changed drastically. Current security challenges are not only affecting military and security forces in general but are also presenting a significant challenge to the national industry base and production capabilities. Russia's unprovoked and illegal invasion of Ukraine has brought war on an industrial scale back to Europe. As NATO and Nations are strengthening Deterrence and Defence through an increase in troops at higher readiness, the industrial base has to meet the increased requirements for critical capabilities."Petek then added: "With so many changes, we have to understand the long-term requirements, not only to meet the current demand but also to ensure the aggregation of those critical capabilities for sustainable operations. Lastly, understanding the future strategic reality is critical for our company. It will ensure that our research and development efforts are focused on identified critical capability gaps and will result in solutions aimed at closing those gaps. Our portfolio covers a plethora of areas, but crisis management and critical infrastructure protection are becoming more and more relevant in today's uncertain environment. DOK-ING robotic systems will provide first responders with game-changing capabilities for operations in UXO/ERW contested areas, CBRNe operations, crisis response to man-made and natural disasters and Counter-Terrorism situations."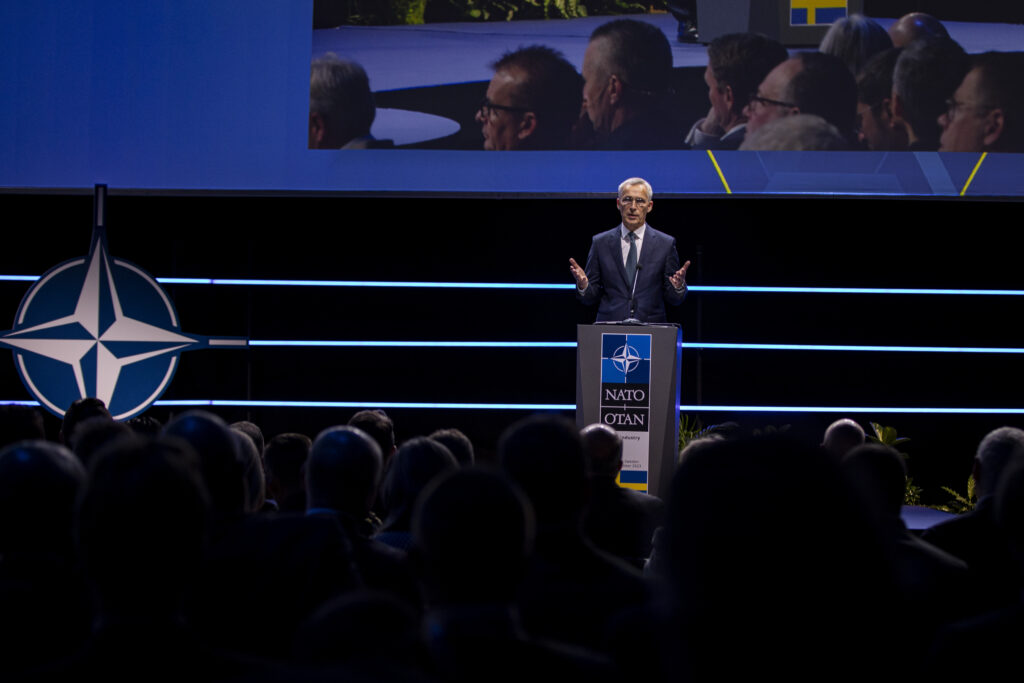 Secretary General Jens Stoltenberg highlighted the vital link between NATO, Allies and industry when it comes to ensuring support to Ukraine, strengthening deterrence and defence, and maintaining the Alliance's technological edge. The Secretary General Jens Stoltenberg also stressed the importance of cooperating with the private sector on innovation, saying: "NATO needs industry as we navigate a world shaped by disruptive new technologies. Technologies like artificial intelligence, autonomous systems, biotech and quantum are changing the character of conflict as much as the Industrial Revolution." This means that "we must constantly sharpen our technological edge by developing and adopting new technologies; cooperating with the private sector; shaping global standards; and embedding principles of responsible use that our democratic values enshrine."
The Forum welcomed strategic leaders and thinkers from across the NATO Alliance, Nations and Industry. The level of attendance and interaction demonstrated the attractiveness of the Forum as a key venue for open discussion on engagement and cooperation between NATO and Industry in the development of future capabilities. The event attracted almost 800 participants, including industry executives, senior NATO civilian and military leaders and national officials, and key leaders from other institutions.
This event was co-organized, on behalf of the NATO Secretary General, by Allied Command Transformation and the Defence Investment Division of the NATO HQ International Staff. The NATO-Industry Forum is the strategic-level event supporting NATO and industry engagements. The Forum built upon the decisions taken by Heads of State and Government, in particular those related to the Defence Production Action Plan, at the NATO Vilnius Summit on the 11th and 12th of July 2023 and offered an opportunity to explore NATO's vision for its future defence capabilities.
ABOUT DOK-ING
DOK-ING is an engineering powerhouse of heavy-duty robotics & autonomous systems. The company is an international market leader with more than 80% of the market share in more than 40 countries globally. The headquarter is in the Croatian capital Zagreb, and, besides the European office, DOK-ING is incorporated on the following continents: North America, Africa & Asia. In more than 30 years of being in the business, the company has been recognised for changing the industrial landscape with its innovative approach. It has won many international "doing business and industrial" awards in innovations and technologies.
By integrating its own innovations and new technologies, DOK-ING develops and manufactures robotic and autonomous systems to protect human lives & property in dull, dirty and dangerous environments, known to responders, primarily in Military Engineering, CBRNe, Counter-Terrorism, Emergency Response & Underground Mining.