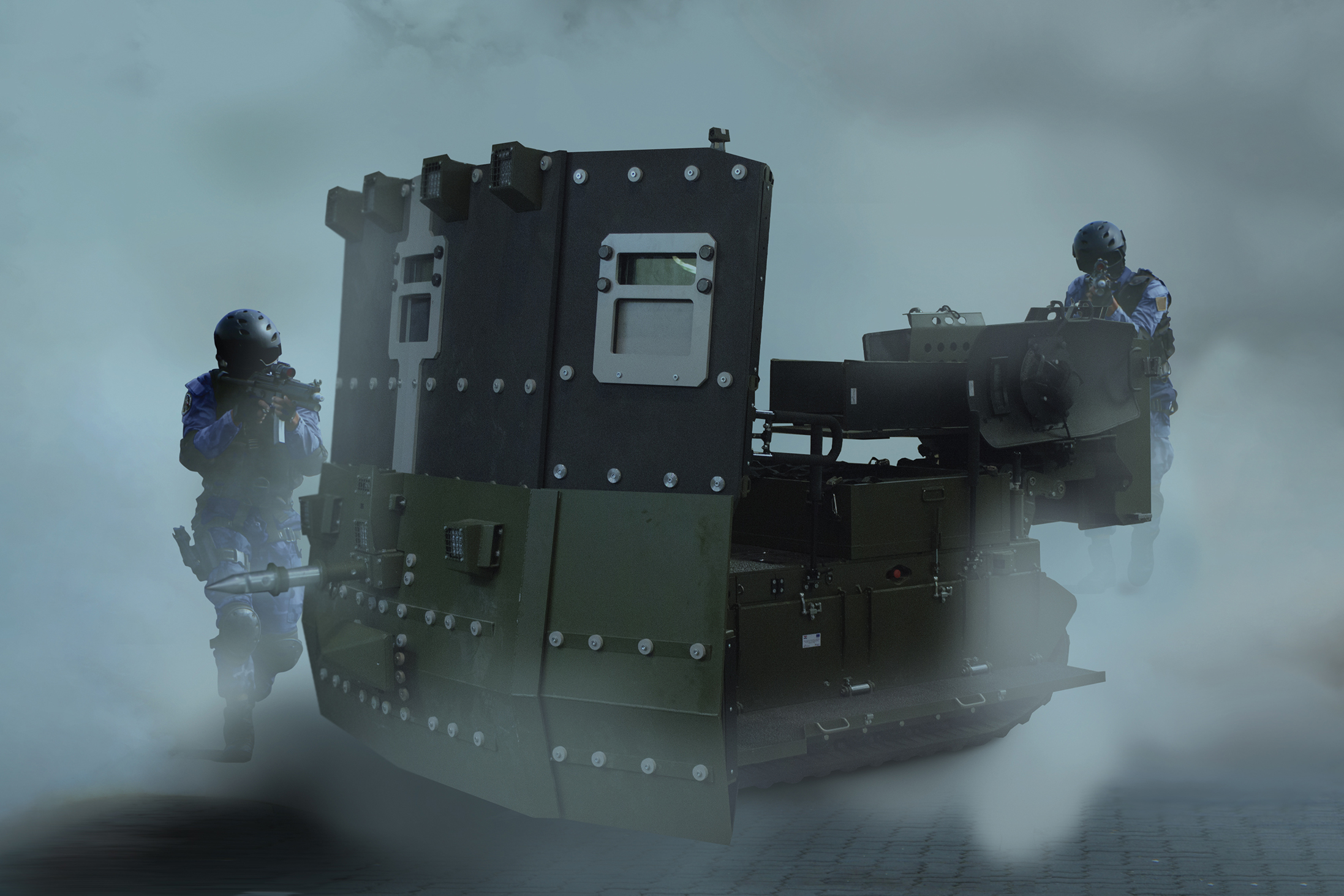 02 Mar 2023

DOK-ING Presented a Never-Seen-Before Innovation Breakthrough in the World of Special Forces – the MV-3 Anti-Terrorist Naval Vehicle in Germany

A MACHINE FOR SPECIAL UNITS THAT DOESN'T EXIST IN EUROPE COMES FROM THE CROATIAN COMPANY DOK-ING

Nuremberg, Germany, 02.03.2023. – At the Enforce Tac fair, which was held from 28.02. – 01.03. in the German city of Nuremberg, premiered a never-seen-before innovative breakthrough in the world of counter-terrorism, the MV-3 machine. This multi-functional machine is intended for special, intervention, anti-explosion & anti-terrorist units of the police and army. 

Dino Išasegi, DOK-ING Sales Manager stated: "We came to the Enforce TAC to present to the world our latest robotic system – MV-3 Hystrix. The MV-3 system is unique in the world and was created to bridge the identified gap in capabilities observed when performing counter-terrorist tasks of special forces. It is used in the tasks of combating terrorism and resolving high-risk crisis situations such as terrorist attacks, hostage crises, etc. DOK-ING's innovative system attracted a lot of attention from visitors who were impressed with its technical and tactical capabilities in solving potential high-risk interventions. The machine is primarily intended for solving crisis situations in closed spaces – such as shopping centres, airports, concerts and sports halls.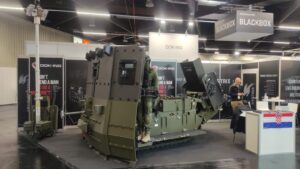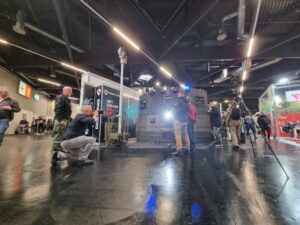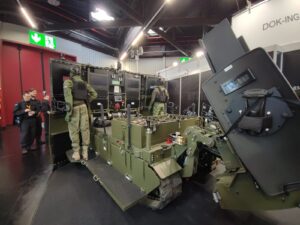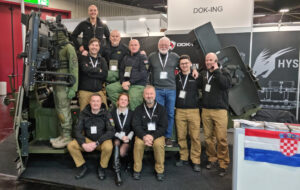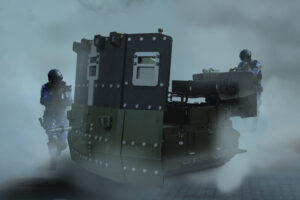 Alenko Ribić, a former assistant for operational tasks of the MUP's special units, and current DOK-ING Counter-terrorist Consultant stated: "Anti-terrorist interventions represent a significant threat to tactical teams precisely because of the limitations of personal ballistic protection, and this multi-purpose machine was created based on analysis of the implementation of anti-terrorist strategies and lessons learned. The MV-3 gives the tactical team the ability to use the system with or without a tactical team, allowing for flexibility and a modular approach without the need to expose special tactical teams to hazards. If the machine goes to a risky area without a tactical team (special, intervention and similar units), the machine has the possibility of research and reconnaissance with an advanced video system of 9 cameras and 2 LCD monitors. In addition, it can remove dangerous obstacles thanks to additional tools, and it also has detectors for certain gases (for example, butane, propane, etc.). The machine can carry another 700 kg of additional specialist equipment such as formation protective ballistic shields, weapons and ammunition, ladders and more." Ribić then added: "All these options are also used with a tactical team on a machine that can fit a team of 8 people, and can be used to transport wounded people and other personnel. While the tactical team is on the machine, the ballistic protection for the personnel, i.e. the ballistic shield of extremely high protection IV, is an enormous advantage, reducing danger and the possibility of injury. By introducing the MV-3 anti-terrorist naval vehicle into the operational system of special forces, their tactical ability will be significantly increased, the time of operations will be reduced and, most importantly, the level of protection of members of tactical teams during interventions will be increased."
For the purposes of this fair, due to extremely high interest in the machine ahead of increasingly frequent reports of terrorist attacks, to Germany was sent DOK-ING's expert team of the best engineers who worked on the machine, innovators of the idea of the machine & sales team. Precisely because of the multi-functionality of the MV-3 machine, DOK-ING, the winner of numerous world awards and prizes in the field of innovation and new technologies, expects exceptional interest in this revolutionary machine.
ABOUT ENFORCE TAC
Members of security agencies and armed forces gathered in Nuremberg to exchange knowledge and see innovations and services from more than 500 exhibitors from 37 countries. This fair is celebrating its 10th anniversary, and the breakthrough is that it extends over three exhibition halls for the first time.
ABOUT DOK-ING
DOK-ING is an engineering powerhouse of heavy-duty robotics & autonomous systems. The company is an international market leader and has more than 80% of the market share in more than 40 countries globally. The headquarter is in the Croatian capital Zagreb, and, besides the European office, DOK-ING is incorporated on the following continents: North America, Africa & Asia. In more than 30 years of being in the business, the company has been recognized for changing the industrial landscape with its innovative approach and won many international "doing business and industrial" awards in innovations and technologies. 
By integrating its own innovations and new technologies, DOK-ING develops and manufactures robotic and autonomous systems to protect human lives & property in dull, dirty and dangerous environments, known to responders, primarily in Military Engineering, CBRNe, Emergency Response & Underground Mining.