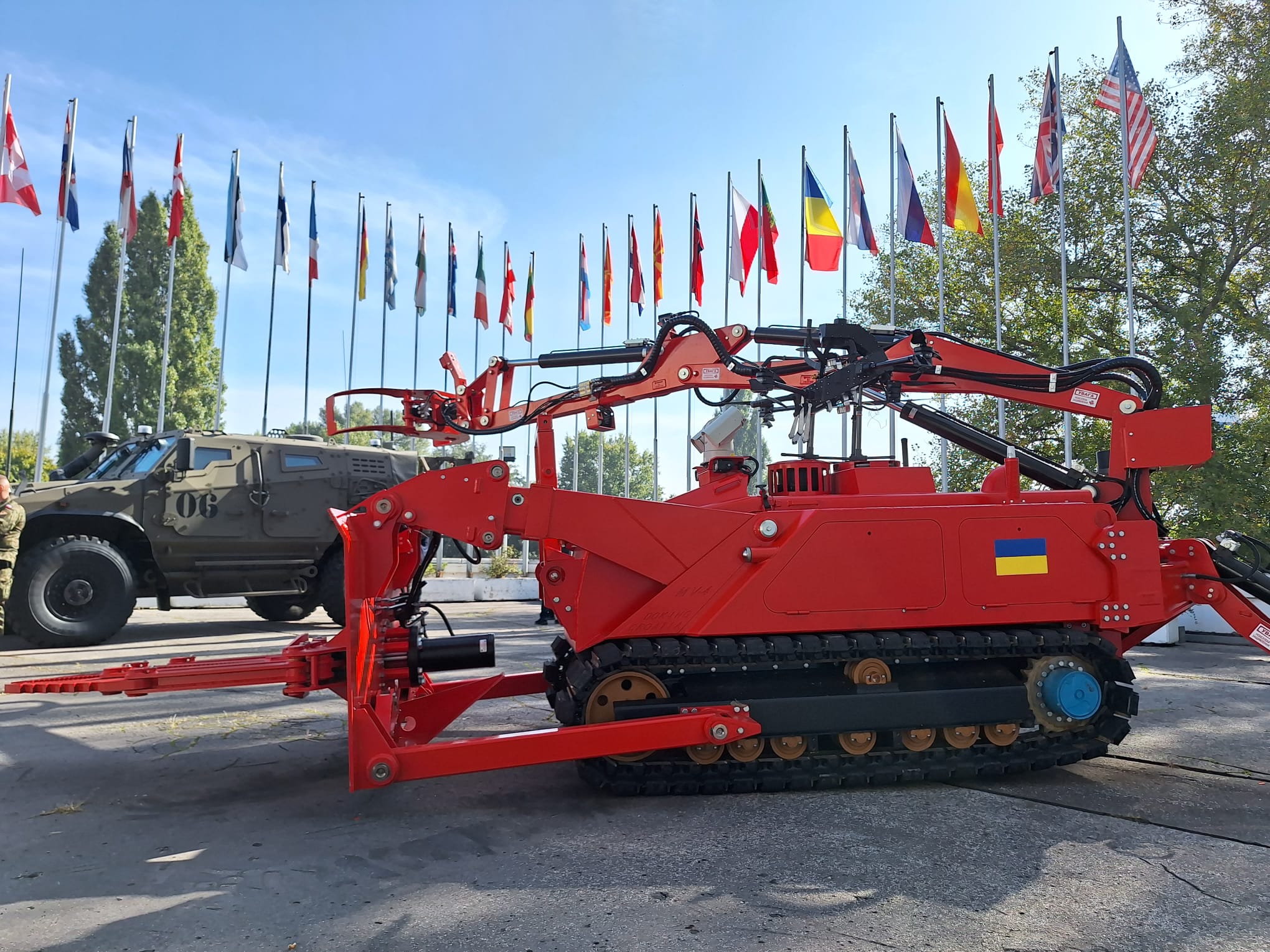 13 Oct 2023

DOK-ING presented life-saving robots at NATO EOD Demonstrations & Trials 2023 in Slovakia
FUTURE EOD DEVELOPMENT IN LIGHT OF THE MODERN CONFLICTS AND TECHNOLOGICAL PROGRESS" AS A CHALLENGE IN THE FIGHT AGAINST TERRORISM
Bratislava, Slovakia, October 2023. – DOK-ING participated at the NATO EOD Demonstrations & Trials 2023 where the company presented its winning innovations to the EOD/IEDD experts, scientists, producers, industry, SME's and end users in Bratislava, Slovakia in October 2023. The NATO EOD Centre of Excellence (EOD COE) organised the 7th NATO EOD Demonstrations and Trials 2023 for two days on a biennial basis. The leading theme of the event was "Future EOD development in light of the modern conflicts and technological progress" as a challenge in the fight against terrorism.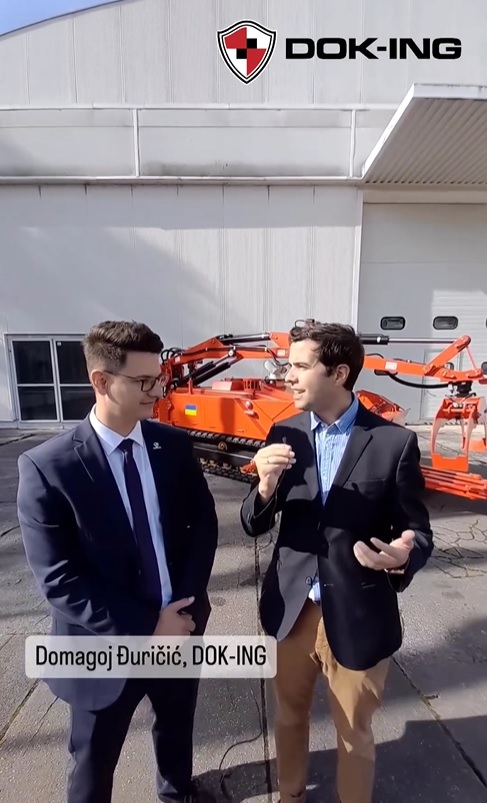 Domagoj Đuričić, Sales Manager  DOK-ING stated: "The company is a leading solution provider of robotic systems for EOD applications and at this event exhibited its multi-functional EOD robotic system the MV-4. In the course of operations, DOK-ING robotic systems successfully neutralise assorted cluster munition, anti-personnel and anti-tank mines and unexploded ordnance and diminish the spectre of impending danger that haunts conflict-affected and mine-contaminated regions. The experts showed a huge interest in the company's products as well as in DOK-ING's comprehensive approach to humanitarian demining which includes delivery of equipment, providing training for operators and continuous supply of spare parts and consumables." 
Bringing together the operational requirements, armaments and technological EOD-related entities from NATO and partner nations is considered a regular need for CNAD DAT POW to create solutions/ways ahead and to transfer them into reality. The event gathered 46 exhibitors from 17 countries and visitors from 24 countries. The two days event was organised to broaden knowledge about current and future aspects of EOD related technology, capability horizons and identifying the area of shortfalls. Discussion and demonstrations of technologies, TTPs and different organisations approaches continuously help to share further DAT POW effort and roadmaps. The event is held under the sponsorship of the NATO HQ ESC (Emerging Security Challenging) Division and is organised by the NATO EOD Centre of Excellence, Slovakia. 
DOK-ING is an engineering powerhouse of heavy-duty robotics & autonomous systems. The company is an international market leader and has more than 80% of the market share in more than 40 countries globally. The headquarter is in the Croatian capital Zagreb, and, besides the European office, DOK-ING is incorporated on the following continents: North America, Africa & Asia. In more than 30 years of being in the business, the company has been recognised for changing the industrial landscape with its innovative approach and won many international "doing business and industrial" awards in innovations and technologies. 
By integrating its own innovations and new technologies, DOK-ING develops and manufactures robotic and autonomous systems to protect human lives & property in dull, dirty and dangerous environments, known to responders, primarily in Military Engineering, CBRNe, Emergency Response & Underground Mining.
#doking #innovation #eod #eodtech #nato #engineering