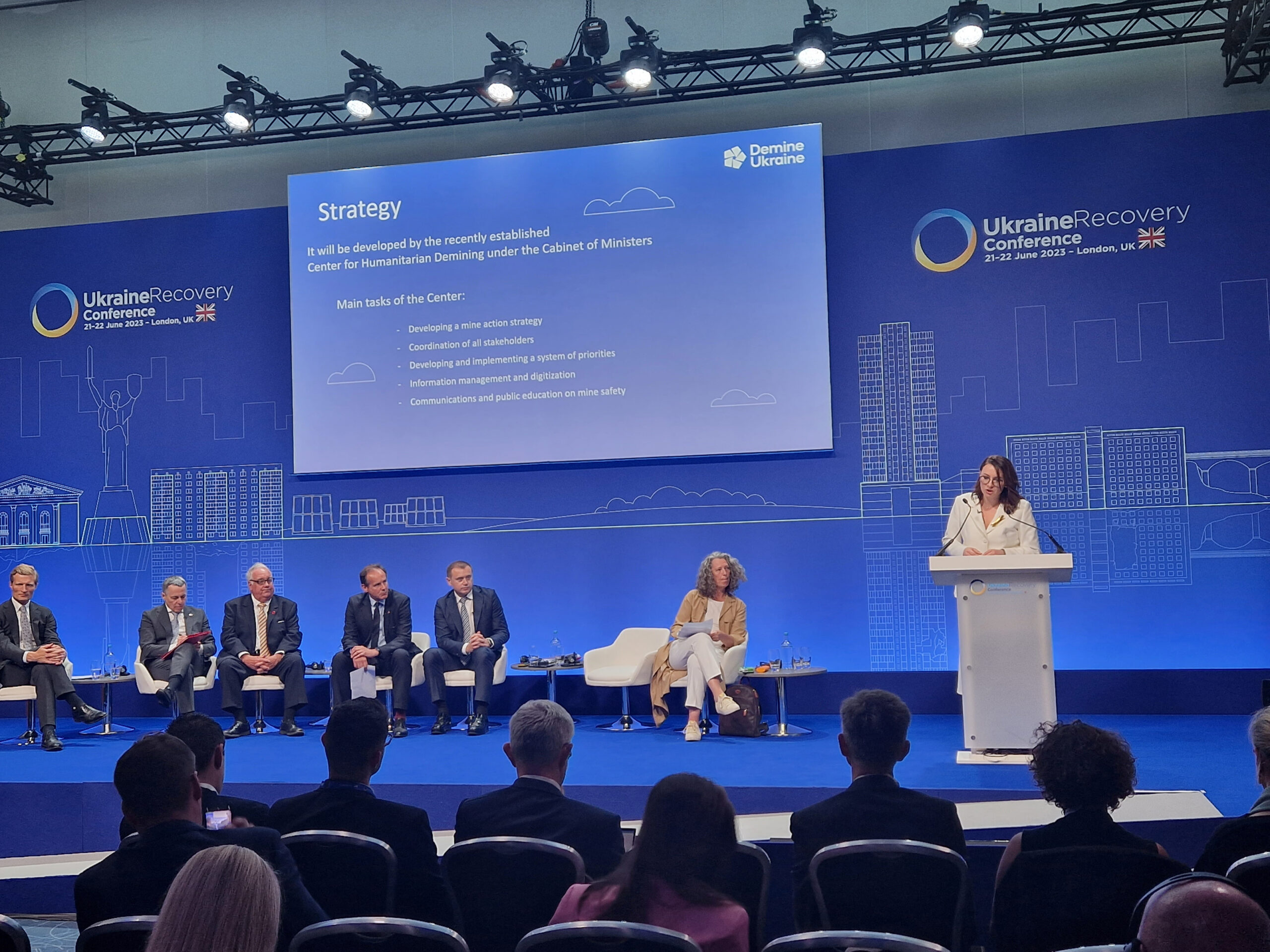 23 Jun 2023

DOK-ING Signed the Memorandum of Understanding at the Ukraine Recovery Conference in London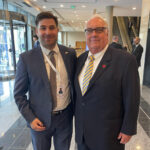 DOK-ING had an outstanding participation in the remarkable Ukraine Recovery Conference held in London this week.
This event was an extraordinary gathering that brought together leaders and ministers from more than 60 nations, along with representatives from international organizations and global companies.
During the event, DOK-ING engaged in bilateral meetings and participated in a panel discussion focused on establishing a mine action system in Ukraine.
The First Vice-President of the Government of Ukraine, Ms. Yulia Svyrydenko, highlighted the extent of the issue, stating that approximately 174,000 square kilometers of land in Ukraine are potentially contaminated by mines. This contamination has had a devastating impact on the agriculture sector, with hundreds of thousands of hectares of farmland affected. This loss of agricultural land has affected the food supply for around 81 million people worldwide. Therefore, implementing effective mine action in Ukraine, particularly in infrastructure, agricultural land, and ensuring the safety of the population, is crucial for initiating reconstruction and recovery efforts.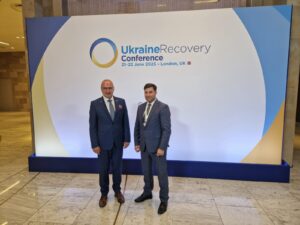 It was inspiring to hear about Ukraine's proactive approach to addressing the mine problem, especially in light of Croatia's own challenging experience and the similarities in the systems that need to be established.
We want to once again confirm our partnerships with all the stakeholders and were pleased to meet with the Minister of Foreign and European Affairs of Croatia, Gordan Grlić Radman, who emphasized that Ukraine will require assistance from both the government and the private sector to effectively address the demining process. DOK-ING was, is and will be a reliable partner to all countries in need sharing our values!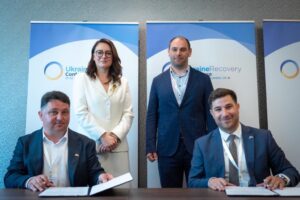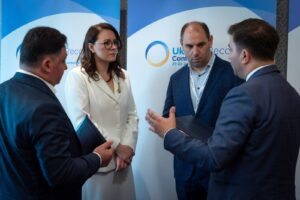 As the main highlight of the event, we are thrilled to announce that during the Conference, a significant milestone was achieved as DOK-ING finalized the memorandum of understanding with esteemed partners from A3Tech-Ukraine. This memorandum outlines our joint commitment to spearheading the production of modern demining equipment in Ukraine.
This collaboration between DOK-ING, A3Tech, Croatia, and Ukraine represents a significant milestone in the field of mine action.
We are especially pleased that the Ukrainian institutions, in the lead with the First Vice-President of the Government of Ukraine, Ms. Yulia Svyrydenko, gave their utmost support which is in line with Ukraine's policies and priorities.
DOK-ING eagerly anticipates future collaborations and is excited to witness the profound impact this partnership will have on the crucial advancement of demining capabilities in Ukraine.