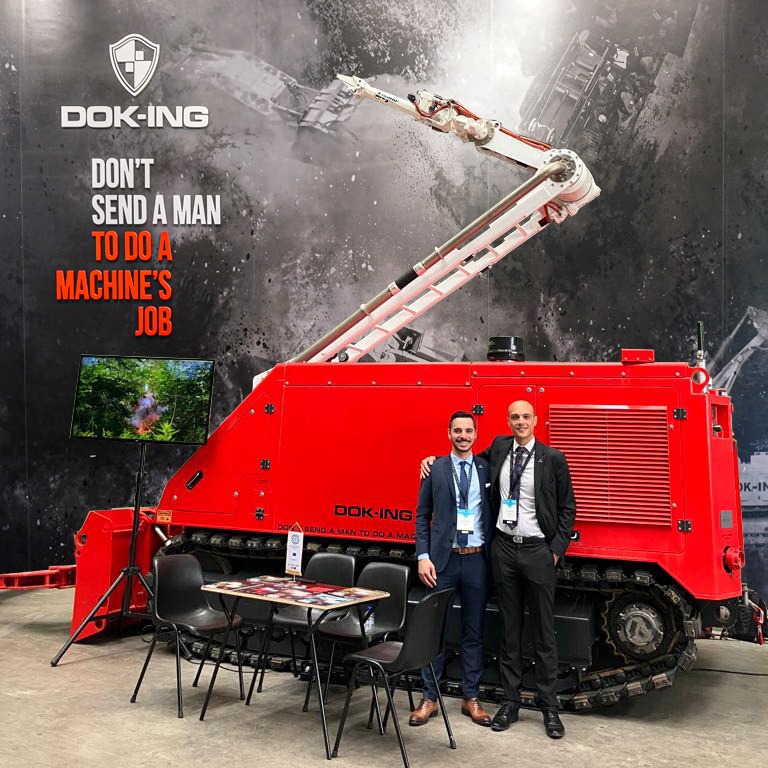 29 May 2023

NCT Europe 2023 Focused on the Emergency Response

05.2023. Rotterdam, Netherlands – Over the duration of three days, from 24-26 May,  NCT Europe 2023 held in Rotterdam featured a Conference, an Exhibition, the NCT PRO eXperience, and multiple Networking Opportunities.

NCT Europe 2023 gathered the highest decision-makers as well as the end-users from the European CBRNe, C-IED, EOD Community, providing a networking and knowledge exchange platform for local & federal first responders, as well as industry leaders in the fields of CBRNe, C-IED and EOD.

Dino Išasegi, Sales Manager at DOK-ING, held a presentation on the topic Latest Innovations in CBRNe Defense. DOK-ING presented robotic 🤖 systems for the emergency response: MVFD-5 – proven Emergency Response Robotic System & Komodo – Next-Gen CBRN Unmanned Ground System.